---
FieldServer Technologies partners with JouleX to become a JouleX-Ready Technology Partner

FieldServer gateways among the first to be validated for the JouleX Energy Manager Platform
Milpitas, CA 5/30/2012: FieldServer Technologies, a leading developer of building automation interface protocol gateways, is proud to be one of the first members of the new JouleX-ReadyTM Technology Partner Program. JouleX, a leading innovator in enterprise energy management systems for data centers, distributed office environments, and facilities, has developed the new JouleX-ReadyTM Technology Partner Program, a globally available program which includes a comprehensive software development kit (SDK), will provide technical validation and assurance for software and hardware vendors to ensure compatibility and interoperability with the JouleX Energy Manager (JEM) platform.

JouleX natively supports thousands of common IT and Facilities devices out of the box. For instance desktops and laptops, VOIP phones, wireless access points, physical and virtual servers, routers, switches, PDUs, and many more. As part of the JouleX-Ready partner program, FieldServer Technologies is able to bring in additional facilities devices such as HVAC, fire, security and lighting devices to more tightly integrate with the JouleX Energy Manager platform.

"We leverage the JouleX-Ready Technology Partner Program for our FieldServer Gateways to provide energy visibility, analysis, and control for non-IP systems and devices," said Richard Theron, national sales manager for FieldServer Technologies. "Achieving JouleX-Ready validation shows customers that our solution meets or exceeds JouleX compatibility criteria and successfully integrates with one or more of the JouleX Energy Manager products."
"With the growing interest in enterprise energy management, we are constantly looking for avenues to help our partners extend their offerings to meet their customers' needs―whether its providing technical validation and support or enhancing global marketing initiatives," said Tom Noonan, president and CEO at JouleX. "The JouleX-Ready Technology Partner Program formalizes these activities to provide partners with the technical resources and professional guidance that our own customers have come to expect from the JouleX brand."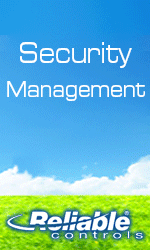 About FieldServer Technologies
FieldServer Technologies, a wholly owned division of Sierra Monitor Corporation based in California, designs and markets a broad line of devices that enhance communication between various instruments, systems, machines and other devices that utilize non-compatible data protocols. The FieldServer combined with the extensive driver library makes the perfect package to achieve interoperability. For more information about FieldServer Technologies, please visit its Web site at http://www.fieldserver.com/products/drivers/EnergyWise.php

About JouleX
JouleX is the leading innovator in sustainable energy management systems for the enterprise. Its flagship solution, the JouleX Energy Manager (JEM), provides the Global 2000 and government agencies with the ability to monitor, analyze and control energy usage for all network-connected devices and systems across the enterprise, including in distributed offices, data centers and facilities. Importantly, JEM is the first network-based energy management system that works without the use of software agents, dramatically reducing installation time and removing the maintenance burden associated with similar technologies. JEM decreases energy costs by up to 60 percent with no impact on user productivity, availability and service level agreements. JEM also provides a robust, centralized enterprise-level reporting and decision support engine that supports corporate sustainability reporting and compliance with emerging carbon monitoring requirements. For more information please visit www.joulex.net .


---
[Home Page] [The Automator] [About] [Subscribe ] [Contact Us]