---
Extra functions and more flexibility: customized ETS with new apps
New apps make ETS4 even more versatile
There are apps for iPhone, for smart phones, for tablet PCs – and now there are new KNX apps for the Engineering Tool Software ETS4. In principle, the ETS Professional is sufficient for users wishing to install
and configure KNX systems. Just as for mobile phones, users may however wish additional functionality when applying KNX. As not all can be part of the ETS 4 basic functionality, ETS apps will soon be offered in the KNX online shop.
The world standard for home and building automation is used everywhere: In residential buildings, in all kinds of commercial buildings and even in large building complexes like airports. The Engineering Tool Software (ETS) is the most important tool for KNX projects. The new ETS4 provides everything users need for configuration, commissioning and service. KNX users, who have familiarized themselves with the system and who are working on large projects, sometimes wish special functions, in order to work faster, safer and in a more controlled way. When developing ETS4, the KNX Association already integrated many of the functions demanded by users from the field. It offers everything users need to configure and to design a KNX project. Functions are easy to find and the application is easy to understand and to handle. Therefore, it was only logical to offer any further extras for users as extensions. With the concept of the ETS Apps, KNX Association has found a perfect solution. ETS4 remains open for future wishes of users and technical developments.
Compatibility is ensured
The apps will be developed by KNX members. Individual apps can be created thanks to the provided API, which already includes many basic functions. This allows nearly limitless creative ideas. However, compatibility of the entire system is maintained as all apps have to be validated by KNX Association and will only be available via the KNX online shop. Owners of ETS4 wishing additional functionality only need to download, install and licence the apps to enjoy the extras.
The first apps are already available
The first ETS apps were introduced at the world's largest trade fair for intelligent buildings, light+building in Frankfurt/Main from 15th to 20th April 2012. One of them is the ETS app "Extended Copy". KNX users who
repeatedly edit the same room functions or building structures can save a large amount of working time. System integrators who work in teams on large projects and want to co-operate seamlessly, will undoubtedly welcome the ETS app "Split & Merge". The ETS app "My Product Templates" can be used to save preferred product configurations as templates for later use in other projects.
Customized flexibility
With the ETS apps, KNX presents a concept to adapt the Engineering Tool Software ETS4 to the growing worldwide demands. ETS4 can be customized to individual needs while maintaining compatibility. Especially KNX experts will profit from the transparency and faster configuration offered by these extra tools. Also, KNX members can now tailor their own apps according to the different features of their products and become even more flexible. The ETS apps are available exclusively via the KNX online shop (https://onlineshop.knx.org). Apps can be activated via a valid ETS4 licence.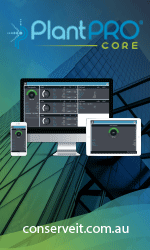 Overview of ETS apps
"Extended Copy" – for faster configuration
"Split & Merge" – used for seamless co-operation in a team
"My Product Templates" – store your preferred product configurations
"Replace Product" – easy exchange of devices
"Labels" – consistent naming of devices
"Long-term Recorder" – recording of telegrams at site
"Project Tracing" – documentation of all steps in the project realisation
"Online KNX Product Catalog" – search for ETS applications directly inside ETS
"ETS Training Centre App" – special application for trainers
"ETS Device Reader/Editor" – application used to read device memory
"Project Compare" – compares the actual status with the target status of an ETS project
"Graphic Room Control" – parameterisation with a graphical interface
About KNX
KNX Association is the creator and owner of the KNX technology – the worldwide STANDARD for all applications in home and building control, ranging from lighting and shutter control to various security systems, heating, ventilation, air conditioning, monitoring, alarming, water control, energy management, smart metering as well as household appliances, audio/video and lots more. KNX is the worldwide standard for home and building control with a single, manufacturer independent design and commissioning tool (ETS), with a complete set of supported communication media (TP, PL, RF and IP) as well as a complete set of supported
configuration modes (system and easy mode). KNX is approved as a European (CENELEC EN 50090 and CEN EN 13321-1) and an International standard (ISO/IEC 14543-3). This standard is based upon more than 22 years of experience in the market including its predecessors, EIB, EHS and BatiBUS. Over 265 member companies worldwide from different application domains have almost 7000 KNX certified product groups in their catalogues. The KNX Association has partnership agreements with more than 30,000 installer companies in more than 100 countries.
---
[Home Page] [The Automator] [About] [Subscribe ] [Contact Us]