---
GreenPeak: one of the fastest growing technology vendors in the ZigBee space
Recognized by key industry players and integrated in a wide range of products

Utrecht, 31 May 2012 – GreenPeak Technologies, a leading ultra-low power RF semiconductor company today announced that its 2012 year-to-date shipments already doubled the volumes from 2011, proving that the company is one of the fastest growing technology providers for the ZigBee market addressing an overall multi-billion market opportunity in the Internet of Things.

With the high volume shipments of ZigBee chipsets in the Operator market, GreenPeak is rapidly becoming one of the larger players in ZigBee. ZigBee-based gateways and set-top boxes pave the road for Operators to offer new services in the Internet of Things market like security, home care and energy management.

"RF is clearly going to play a central role as the core technology connecting sense and control devices with set-top boxes and similar equipment," said Craig Mathias, a Principal with the wireless and mobile advisory firm Farpoint Group (Ashland, MA). "ZigBee RF4CE is the clear leader in establishing this vision as reality. The team at GreenPeak has broad wireless expertise stretching back to the early days of wireless LANs, so their leadership in ZigBee today comes as no surprise. There are some great days ahead for both GreenPeak and ZigBee overall."

With GreenPeak's leading ultra-low power ZigBee chips, applications become easy to install and maintenance free (no battery replacement) which reduces support cost. Also, the superior range of GreenPeak's technology with patented antenna diversity technology enables covering a complete house and makes it ideally suited for an in-home environment where the set-top box becomes a Home Control Box, effortlessly connecting numerous home control devices in one integrated set of home control applications.

Cees Links, Founder and CEO of GreenPeak Technologies explains: "Operators are quickly adopting ZigBee for their set-top boxes and are in the driving seat for making the connected home a reality. We have the best solution available in the market with the best range, the longest battery life and practically insensitive for Wi-Fi interference. This makes GreenPeak the logical choice for many Operators to add new home automation applications to their offerings and makes us one of the fastest growing technology vendors in the rapidly developing ZigBee market space."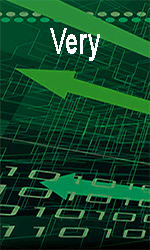 Cees Links continues: "GreenPeak has a wealth of RF experience for home automation. We are the team that has invented Wi-Fi and we have expanded our leadership in low power sense and control networking, recognized by key industry players."

ZigBee and ZigBee RF4CE are trademarks of the ZigBee Alliance. GreenPeak is committed to ZigBee standard offerings as the superior solution for the rapidly evolving Internet of Things market.
About GreenPeak Technologies
GreenPeak Technologies is a fabless semiconductor company and is a leader in highly integrated IEEE 802.15.4/ZigBee silicon solutions for consumer electronics. GreenPeak is headquartered in Utrecht, The Netherlands and has offices in Belgium, Japan and Korea. GreenPeak has won the prestigious 2012 Red Herring Top 100 Europe award and is recognized as a leader in developing new wireless technologies for consumer electronics and residential applications, demonstrating rapid growth and adoption by major customers.
ZigBee: Control your world
ZigBee offers green and global wireless standards connecting the widest range of devices to work together intelligently and help you control your world. The ZigBee Alliance is an open, non-profit association of approximately 400 organizations driving development of innovative, reliable and easy-to-use ZigBee standards. The Alliance promotes worldwide adoption of ZigBee as the leading wirelessly networked, sensing and control standard for use in consumer, commercial and industrial areas. For more information, visit: www.ZigBee.org.

---


[Click Banner To Learn More]
[Home Page] [The Automator] [About] [Subscribe ] [Contact Us]