---
OSRAM SYLVANIA'S Rick Schuett to Speak at IBcon 2012 in Las Vegas
Industry Veteran Will Address "Lighting" as Part of IBcon's "Technology Update" Track

LAS VEGAS, NV, June 7, 2012 - Rick Schuett, head of Encelium Sales, has been named a featured panelist at IBcon from June 12-14 in Las Vegas, Nevada. Possessing more than 20 years of experience in the lighting control industry, Schuett will address "Lighting" as part of IBCON's "Technology Update" track set for June 13 from 10:45 to 11:45 a.m.

IBcon is the first global conference and tradeshow specifically dedicated to bringing together all aspects of the intelligent building, including the traditional building automation topics such as lighting, HVAC and security, as well as the new components such as digital signage, parking, fire/life safety, access control and others. This inaugural event will be held in tandem with Realcomm 2012.

"Due to technological advances in the lighting control industry, it has never been easier for property owners and facility managers to lower lighting energy and related costs," said Schuett. "The 'Lighting' session at IBCON will feature those new technologies, in particular how software innovations provide valuable data on lighting energy usage in real-time. Attendees will also gain insight into how an addressable lighting control system integrates key energy management strategies, which can yield far greater savings than ever before."

Schuett is an acknowledged expert and sought-after speaker at industry conferences and events. He also manages the sales channels for the ENCELIUMTM Energy Management System (EMS), a leading international intelligent lighting control system. It is proven to reduce lighting energy expenditures up to 50 to 75% and significantly reduce CO2 emissions.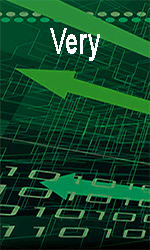 The ENCELIUM EMS allows for individual controlling of each lighting fixture or peripheral device in a facility. All devices are networked and controlled through a central software interface. This provides for addressable dimming or switching of light fixtures independent of electrical circuiting for the purpose of energy management. Once addressable dimming controls are implemented on a facility-wide basis, a number of advanced lighting energy management strategies - such as daylight harvesting, load shedding, smart time scheduling, task tuning, occupancy sensing and personal control - can help to optimize energy performance and improve lighting quality.

OSRAM recently introduced its ENCELIUM Polaris 3DTM, the company's new web-based software application for the ENCELIUM EMS. Polaris 3D provides a 3D dramatic, color gradient representation of lighting system data as a means of identifying areas and trends of lighting inefficiency and operational anomalies throughout a given facility. Its advanced software creates energy savings reports for a floor, zone, or even a fixture based on the desired timeline whether it is a day, week, month or year.

Since 2001, the ENCELIUM EMS, formerly known as the Energy Control SystemTM, has been installed in more than 45 million square feet of commercial space including office buildings, schools, healthcare and public facilities, parking garages and stadiums. It is ideal for both new construction and retrofits.

Prior to joining OSRAM, Schuett served as the president and CEO of SOL, Inc., a commercial-grade developer of solar LED outdoor lighting technology. During his two-year tenure at SOL, sales and profits increased dramatically. Previously, Schuett was a vice president and general manager for Lutron Electronics, a worldwide manufacturer of energy management, commercial architectural and residential lighting control systems.


---


[Click Banner To Learn More]
[Home Page] [The Automator] [About] [Subscribe ] [Contact Us]