---
Distech Controls is Delivering the New Standard in LONWORKS®
Innovative, next generation ECL Series controllers use the latest LONWORKS technology
June 7, 2012, Montreal, Quebec, Canada – Distech Controls, a global innovation leader in building automation and energy management solutions, today announced the availability of its LONWORKS ECL Series programmable controllers.
This innovative, next generation Series uses the latest LONWORKS 2.0 technology, including the new FT-5000 Neuron® from Echelon, providing significantly faster operating speeds and additional functionality. A true advancement for LONWORKS controllers, these LONMARK-certified products offer a robust, powerful, and feature-rich hardware platform. The ECL Series includes a wide range of models, allowing system integrators and consulting engineers to select the most appropriate controller to cost-effectively address any application requirement.
The launch of the ECL Series follows the successful introduction of Distech Controls' BACnet® ECB Series in June 2010. With a common hardware platform and programming toolset, both product lines provide increased flexibility and efficiency at installation, helping to reduce overall project cost. In addition, energy efficient control sequences built-in to the controllers automatically deliver maximum energy efficiency and optimized equipment operation.

The ECL Series supports Distech Controls' industry-leading AllureTM EC-Smart-Vue communicating sensor with backlit LCD display and icon-driven menu. The line also features embedded wireless communication capabilities enabled via the Open-to-WirelessTM, wireless receiver module, offering building owners unprecedented agility and flexibility, while optimizing tenant comfort.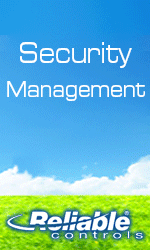 "Distech Controls is fully committed to offering our clients innovative products that implement the latest technologies and standards," comments Etienne Veilleux, President & CEO, Distech Controls. "Our dedication to open standards means our systems can be easily adapted to meet future needs, ensuring building owners benefit from long-term performance and the best possible return on investment."
For additional information concerning the new LONWORKS ECL Series programmable controllers, visit the Distech Controls Website at http://www.distech-controls.com/LONWORKS/. To learn more about EC-gfxProgram common graphical programming toolset for LONWORKS and BACnet, visit http://distech-controls.com/Products/BAS_Programming.html#gfx.
About Distech Controls
A global leader in building automation and energy management solutions, Distech Controls designs and manufactures systems and products based on open and interoperable communication protocols. The company offers leading-edge technology for energy efficiency and comfort, and provides innovative solutions that lower installation and maintenance costs. Established in Canada in 1995, Distech Controls has business divisions and service offices across North America as well as in Europe, Asia, and the Middle East. To learn more, please visit www.distech-controls.com.
---
[Home Page] [The Automator] [About] [Subscribe ] [Contact Us]