---

RTX Launches M2M Software Development Kit for RTX4100 Wi-Fi Module Family
Chicago, IL, USA and Aalborg, Denmark – 11 June, 2012 – RTX, a leading provider of wireless communications solutions, today announced the launch of a software development platform for its newest ultra low power Wi-Fi module at the Connected World Conference in Illinois. The software development kit (SDK) will enable application developers to bring M2M (machine to machine) applications to market rapidly and cost effectively.

The software development kit comprises a comprehensive Application Programming Interface (API), a rich set of demonstration applications, and an embedded firmware development suite with download tools. This SDK will be available to end customers, and is specifically designed for the RTX4100, one of the world's smallest fully self-contained Wi-Fi module, a solution recently released by RTX in cooperation with Energy Micro and Qualcomm Atheros.
The SDK will enable developers using the RTX4100 to bring innovative products and services to the "internet of things" market across a broad range of applications including home automation, industrial control, healthcare, energy conservation, smart grid, security, smart appliance, and remote product diagnostics.
The RTX4100 Wi-Fi Module is a very small form-factor, single stream, 802.11b/g/n Wi-Fi module with an on-board low power application processor. It is targeted at systems that send infrequent data packets over a network. Typically, these connected devices place a higher priority on minimizing system cost, power consumption, and wake-up time, as opposed to data throughput.
Jesper Mailind, President and Chief Executive Officer of RTX, comments: "As a global player in wireless technologies, our intention with this new software development toolkit is to reduce the time typically needed for developers to get their M2M applications to market. The toolkit allows our customers to focus on their own embedded applications and makes it possible for sensors, appliances, and other systems to connect directly to Internet-based cloud services."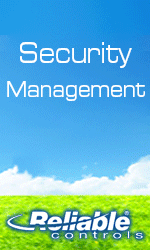 The SDK has been design to support future products in the RTX family of modules covering local, wide and body area wireless network connectivity technologies. RTX has created this unified development environment, thereby enabling customers to leverage current investment in time and resources into future RTX products.
The RTX4100 Wi-Fi module and SDK will be on display at RTX's booth (#105) at the Connected World Conference in Pheasant Run Resort, St. Charles, Illinois, USA, June 11-13, 2012.

About RTX
RTX designs and produces advanced wireless solutions for global clients across a variety of markets, including solutions for enterprise PBX and VoIP communications, professional audio, consumer gaming, home automation, and smart metering. In addition, RTX provides a range of customizable ATE solutions for production testing of wireless devices. Since its founding in 1993, RTX has undertaken more than 700 projects incorporating technologies such as Bluetooth™, Wi-Fi, DECT, CAT-iq, and VoIP. RTX is listed on the NASDAQ OMX Nordic stock exchange, is headquartered in Denmark, and has offices in Hong Kong and the US. For more information, please visit www.rtx.dk.




---
[Home Page] [The Automator] [About] [Subscribe ] [Contact Us]