---
Building Automation Can You See The Light?

Wellingborough, 18 June 2012, A new report from IMS Research (recently acquired by IHS Inc. (NYSE:IHS)) forecasts the increasing integration of building automation and lighting control systems.

The IMS Research report titled The EMEA and Americas Markets for Integrating Smart Building Systems – A Quantitative Market Analysis – 2012 Edition found in 2011, an average of 25 percent of the installed building automation systems in the Americas and EMEA (Europe, Middle East and Africa) were integrated with lighting control systems. The report forecasts this will increase to an average of 35 percent in both the Americas and EMEA by 2016.

Regarding building automation installations, solutions almost always start with environmental or HVAC-R (heating, ventilation, air-conditioning and refrigeration) control as the first priority. For many buildings HVAC-R is one of the largest consumers of energy and is often seen as one of the simplest systems to control and automate.

William Rhodes, senior market analyst at IMS Research comments, "Lighting control and building automation use similar control logic and have similar control system architectures. Both systems can use the same sensors to measure room or building occupancy. The combination of the two systems can often lead to increased energy efficiencies and the benefits of integrating the two systems can be easily explained to customers."

However, not all installers have the knowledge and expertise to install these more complex integrated solutions. Despite the benefits from integrating building automation and lighting control systems; traditionally, integrating more complex systems has only been the remit of 'super integrators.' These integrators have a robust understanding of multiple system types and strong IT networking knowledge. 'Traditional integrators' often have a good understanding of one building system but may lack wider IT knowledge.

Rhodes continuous, "As more complex systems gain increasing mainstream appreciation in the industry, some observers argue 'traditional integrators' are starting to lose business to 'super integrators' when a building owner or management company wants to integrate across building systems. It is likely that if interest in integrated and intelligent buildings continuous to grow, 'traditional integrators' will have to overcome their knowledge gaps to remain in business."

About EMEA and Americas Markets for Integrating Smart Building Systems – A Quantitative Market Analysis – 2012 Edition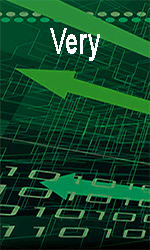 This report looks at the integration of building automation, lighting control and physical security equipment. The report analyses the market size of each of these systems and the integration of these systems with each other in 2011, through to 2016. The report also provides analysis on the building automation systems integration market. Data analysis on the analysis, design, engineering, installation, and on-going service and maintenance of building automation equipment is presented. The current competitive environment is also analysed with the presentation of market shares.

About IHS Inc. (www.ihs.com)
IHS (NYSE: IHS) is the leading source of information, insight and analytics in critical areas that shape today's business landscape. Businesses and governments in more than 165 countries around the globe rely on the comprehensive content, expert independent analysis and flexible delivery methods of IHS to make high-impact decisions and develop strategies with speed and confidence. IHS has been in business since 1959 and became a publicly traded company on the New York Stock Exchange in 2005. Headquartered in Englewood, Colorado, USA, IHS employs more than 6,000 people in more than 30 countries around the world.

About IMS Research (www.imsresearch.com)
IMS Research, recently acquired by IHS (NYSE: IHS), is a leading supplier of market research and consultancy to over 2500 clients worldwide, including most of the world's largest technology companies. Established in the UK in 1989, IMS Research now has dedicated analyst teams focused on the factory automation, automotive, communications, computer, consumer, display, financial & ID, LED & lighting, medical, power & energy, solar PV, smart grid and security markets. Currently publishing over 350 different syndicated report titles each year, these in-depth publications are used by major electronics and industrial companies to assess market trends, solve marketing problems, and improve the efficiency of their businesses.


---


[Click Banner To Learn More]
[Home Page] [The Automator] [About] [Subscribe ] [Contact Us]