---
Tridium and TL Services Working Together to Deploy Advanced Energy Management System for United States Department of Veteran Affairs
New Deployment to Drive Efficiency and Cut Energy Use and Costs
RICHMOND, VIRGINIA June 25, 2012-Tridium and TL Services have entered into an agreement to deploy an advanced energy management system for the United States Department of Veterans Affairs (VA). The Department of Veteran Affairs is involved in multiple initiatives to meet the requirements of Executive Order 13514 signed on 2009, calling for high performance sustainable Federal building design, construction, operation and management, maintenance. In support of the VA efforts, TL Services, a Service-Disabled Veteran-Owned Small Business (SDVOSB) has completed a number of projects targeted toward energy conservation.
The partnership between Tridium and TL Services combines the past success of TL Services and the power of Tridium's Niagara Framework® to aggregate energy consumption data to create a new level of Operational Intelligence for the VA. Initially, Tridium and TL Services will focus on the aggregation of meter data from VA campus locations up to the VISN or regional level. Once the data is aggregated at the VISN level, analytics will be applied to create Operational Intelligence that can be displayed on regional level dash boards to begin to build an enterprise-wide view of VA power consumption and costs.
One of the major challenges in implementing any large scale energy management initiative is making the right information available to a large number of people so they can combine the information with their human insights of the local conditions and take action in real time to improve efficiencies. The system architecture to be deployed by the two companies does this using two primary steps, first the centralization of data and second, the distribution of operational intelligence.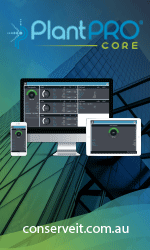 "We are pleased to team with TL Services on this important project" said Mike Luscombe, Business Leader at Tridium. "This project is another excellent example of how the Niagara Framework is helping to reduce energy use and costs in buildings."
"The VA has truly stepped up to the energy challenge to operate more efficient facilities and we are delighted to partner with Tridium so that we can bring the leading technology for driving energy efficiency in buildings to the Department of Veterans Affairs," said Terry Looper, President and CEO of TL Services.
About Tridium Tridium is the global leader in open platforms, application software frameworks, automation infrastructure technology, energy management and device-to-enterprise integration solutions. The company's technology and applications have fundamentally changed the way devices and systems connect, integrate and interoperate with each other and the enterprise.
Tridium's configurable software frameworks extend connectivity, integration and interoperability to the millions of devices deployed in the market today and empowers manufacturers to develop intelligent equipment systems and smart devices that enable collaboration and communication between the enterprise and edge assets. Our platforms allow for building and managing complex monitoring, control, and automation solutions, including applications for energy management, telecommunications, M2M and smart services building control, facility management, industrial automation, medical equipment, and physical security.
The company is an independent business entity of Honeywell International Inc.
Additional information about Tridium is available at www.tridium.com.
About TL Services TL Services, Inc. a Verified Service-Disabled Veteran-Owned Small Business (SDVOSB), and specializes in providing Facility Support Products and Construction Services to U.S. Government agencies nationwide and internationally. TL Services has extensive experience with the Department of Veterans Affairs, Department of State, and Department of Defense.

More information can be found at: http://www.tlservices.com/

---


[Click Banner To Learn More]
[Home Page] [The Automator] [About] [Subscribe ] [Contact Us]