---
SkyFoundry News

SkySpark Selected for GSA Smart Building Contract
June 21, 2012: SkyFoundry is proud to announce that SkySpark has been selected for use in a major new project with the GSA. As part of its larger smart building strategy, the US General Services Administration will connect building management systems to a central cloud-based platform, to improve efficiency and save up to $15 million in taxpayer dollars annually.
The contract for the project was awarded to IBM and will include SkyFoundry, Environmental Systems, Inc. (ESI - a SkyFoundry partner), and Tridium, Inc. as solution partners. The solution partners will work with Intelligent Buildings, LLC (IntelligentBuildings(R)), which acts as owner's representative for the GSA. The contract is for the development and installation of advanced smart building technology in 50 of the federal government's highest energy-consuming buildings.
SkyFoundry Chosen as a Winner in IBM SmartCamp Competition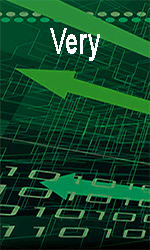 June 22, 2012: SkyFoundry was selected as one of the two winners of IBM SmartCamp Boston, the North American finals in a global competition for startup companies. A key area of focus this year were companies that are using analytics and big data technology to drive innovation in a variety of industries including retail, transportation, buildings and energy.
In its third year, the IBM SmartCamp program has proven a valuable event for IT startups. Past participants have captured the attention of the venture capital community and gone on to rapidly expand and drive innovation in their industry.
SkyFoundry is extremely proud to have been selected as a winner in this world-recognized competition that brings together the very best new technology companies. SkyFoundry will go on to the SmartCamp Global Finals where they will face-off with winners from SmartCamp events in Europe, Asia and Latin America. The finals will be held in New York in February 2013.
For more information about SkyFoundry visit http://skyfoundry.com/

---
[Home Page] [The Automator] [About] [Subscribe ] [Contact Us]