---
JouleX and Best Energy Reduction Technologies Team To Tackle 100 Percent of the Plug Load Problem

BERTŪ Manufacturer Is the Newest Member Of the JouleX-ReadyTM Technology Partner Program

ATLANTA — JouleX, a leading innovator in enterprise energy management systems for data centers, distributed office environments, and facilities, today announced that it has added Best Energy Reduction Technologies LLC, manufacturer of BertŪ, a WiFi plug, to its JouleX-ReadyTM technology partner program. The fully integrated JouleX and Bert solution allows customers to quickly and easily manage their entire plug load, both IT and non-IT, to reduce energy costs by up to 70 percent. The solution integrates seamlessly with Building Management Systems (BMS) from Honeywell, Johnson Controls, Schneider Electric, Siemens, and others.

Bert extends the JouleX Energy Manager (JEM) platform to monitor, analyze, and control devices plugged into outlets that are not natively enabled with Internet Protocol (IP) such as refrigerators, coffee makers, copiers, water coolers, vending machines, lamps, even mobile phone and tablet chargers. This solution gives building and energy managers the ability to manage their non-IT plug load with their existing WiFi network along with their IT plug load in a central dashboard?providing visibility into all plug loads in context with other building loads such as HVAC and lighting.

"We are excited to join the JouleX-Ready technology partner program and team with JouleX to provide customers a unique solution that reduces plug load for both IT and non-IT devices," said Scott Yetter, CEO Best Energy Reduction Technologies (Bert).

The solution also integrates with BMS such as those from Honeywell, Johnson Controls, Schneider Electric, and Siemens. The integration with these systems allows users to set policies that trigger within a BMS, pull energy data from a BMS into the JEM platform, or from JEM into their BMS.

"The combined solution of JouleX and Bert provides organizations with a plug load system that can measure energy usage, identify savings and reduce energy waste throughout the entire enterprise," said Tom Noonan, President and CEO at JouleX. "We are excited to go to market to provide an integrated plug load solution to customers around the globe."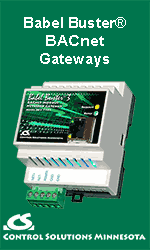 About the JouleX-Ready Program
The JouleX-Ready program, which includes a comprehensive software development kit (SDK), provides technical validation and assurance for software and hardware vendors to ensure compatibility and interoperability with the JouleX Energy Manager platform. Partners also gain access to enhanced global marketing support and shared energy research, a recently added component to the program. For a list of current JouleX-Ready partners, visit: http://www.joulex.net/partners/joulex-ready-partners/ .

Companies interested in the JouleX-Ready technology partner program can access the vendor application online at: http://www.joulex.net/partners/joulex-ready-partners-form/.

About JouleX
JouleX is the leading innovator in sustainable energy management systems for the enterprise. Its flagship solution, the JouleX Energy Manager (JEM), provides the Global 2000 and government agencies with the ability to monitor, analyze and control energy usage for all network-connected devices and systems across the enterprise, including in distributed offices, data centers and facilities. Importantly, JEM is the first software-defined, network-based energy management system that works without the use of software agents, dramatically reducing installation time and removing the maintenance burden associated with similar technologies. JEM decreases energy costs by up to 60 percent while ensuring availability and provides robust reporting that enables compliance with emerging carbon monitoring requirements.

JouleX was founded in 2009 and since has been distinguished with recent awards and accolades including Computerworld Honors Laureate, Gartner Cool Vendor in Green IT and Sustainability, GE Ecomagination Award, BT Green Economy Success for Future Award and Clean Tech Media Award. The company is headquartered in Atlanta with worldwide offices located in Tokyo, Shanghai, Paris, Munich, and Kassel, Germany and throughout the United States. For more information, please visit www.joulex.net, or send an email to info@joulex.net.
---


[Click Banner To Learn More]
[Home Page] [The Automator] [About] [Subscribe ] [Contact Us]