---
RF Connect LLC Will Launch 'The RFC Connection' at Realcomm - IBcon 2013

This in-building wireless industry first, is an all-inclusive, one-stop-shop outsourcing service, targeted at the CRE Developer, REIT and Single Occupant/Stand-Alone Hi-Rise Structure for implementing Distributed Antenna Systems.

Farmington Hills, MI and Orlando, FL June 8, 2013 – RF Connect LLC, a premier provider of wireless systems and services for organizations around the nation, will launch at Realcomm | IBcon 2013, the intelligent building conference for the commercial, corporate, and government real estate industries, its new product offering The RFC Connection. This innovative offering is the first end-to-end integrated "package of services" for assessing, designing, implementing and supporting long term the right IN-BUILDING WIRELESS UTILITY NETWORK tm for commercial real estate developers, REITS and Single Occupant/Stand-Alone Hi-Rise Structures.

The creator of The RFC Connection, and marketing executive with RF Connect LLC, Bob Butchko, said, "The IBcon conference, where technology and innovation meets building operations, is the perfect venue to launch the in-building wireless industry's first true outsourcing service. With this launch, the company is adapting the way it does business to meet the ever increasing and changing demands of its enterprise customers."

The proper implementation of a distributed antenna system (THE DAS) in a high rise building is a difficult, multifaceted campaign, which requires special expertise on many levels. The developer, general contractor or other non-communication trades are not equipped to deal with the complexities of in-building wireless systems. The current methodologies used to do this work are appropriate when the carriers, or the tower companies are funding THE DAS, but they are less than optimal in the owner-paid-for enterprise environment. The industry needs a new approach and The RFC Connection was designed to do just that.

This product offering gives the developer/building owner a highly qualified and experienced outsourcing partner who is completely incentivized to look out for the owners' best interests. Effectively, the burden of providing and supporting long term the right cellular coverage, Wi-Fi and effectively all in-building wireless capabilities is contractually outsourced to RF Connect who has successfully completed literally thousands of in-building projects over the years. All this adds up to a much better outcome for the owner.

"The IBW/DAS market is evolving, growing and entering the mainstream. It's not a carrier dominated technology play any longer; it's a solution play, where one size does not fit all," said Jeff Hipchen RFC's Vice President. "The old business models are not working for the underserved enterprise market. RF Connect has created an innovative and most needed services offering."

Mike Dudash, Vice President, The Hayman Company, a commercial real estate services company recently commented, "For years now I've listened to building owners lament about providing cell phone coverage in their buildings. It's about time that a company is now providing our industry with a one-stop-shop for all in-building wireless needs, The RFC Connection seems to hit the nail on the head."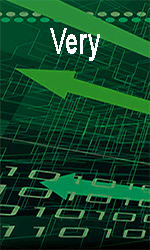 We are pleased that RF Connect has chosen to launch "The RFC Connection" at Realcomm | IBcon 2013. The whole concept of DAS bringing full bar coverage and capacity to commercial buildings has been around for several years. Our clients and advisors are now telling us that seamless and uninterrupted use of smart phones in commercial buildings is an absolute must," commented Jim Young, co-founder and CEO of Realcomm. "We have seen this need evolve from curiosity, to luxury, to amenity and finally to utility in a very short period of time. THE DAS is finally taking its rightful place amongst other critical intelligent building technologies and RF Connect is timely in their offering to meet this industry wide need."

About RF Connect

RF Connect (www.rfconnect.com) is a national leader in the design and deployment of high performance wireless networks. The company has designed and deployed thousands of indoor and outdoor systems in hi-profile venues such as hospitals, airports, campuses, stadiums, arenas and tunnels. Whether single or multi- carrier cellular, Wi-Fi, LTE, Public Safety, or virtually any other wireless technology, RFC provides intelligent, efficient solutions to meet the needs of even the most complex venues.

About Realcomm Conference Group

Realcomm Conference Group, LLC (www.realcomm.com) is the leading research and educational institution that produces annual conferences and expositions on technology, automated business solutions and intelligent buildings strategies for executives in commercial, corporate, government and institutional real estate. Realcomm was founded in 1999 with the goal of bringing industry leaders together each year to discuss, demonstrate and debate the latest innovations that impact the industry. Today, in addition to the annual conferences, Realcomm conducts webinars, workshops and other strategic services to educate industry professionals about the latest business solutions and technologies to improve commercial real estate development, leasing, management and operations.
---


[Click Banner To Learn More]
[Home Page] [The Automator] [About] [Subscribe ] [Contact Us]