---
Demand for Corporate Real Estate Business Intelligence Spurs Award-Winning Innovation

JLL's new Aix application receives RealComm "Digie" Award for Best Use of Automation in Facility Management

CHICAGO, June 14, 2013—Jones Lang LaSalle (NYSE: JLL) today announced that the firm's Aix business intelligence application, created in response to market demand for improved financial and operational performance of facilities, has been recognized with a 2013 Realcomm Digie award in the category of Best Use of Automation in Facility Management. The Digie Awards were presented in Orlando, Fla. this week at Realcomm IBCon, an intelligent buildings conference.
The award honors the innovation in Jones Lang LaSalle's new Aix software, the corporate real estate industry's first automated tool for assessing integrated facilities management costs, spend and service levels against industry standards for an entire corporate real estate portfolio. The firm was also designated a finalist for Best Use of Automation in the commercial facilities category.
"Innovation is the core of Jones Lang LaSalle's approach to client service, and this honor is a welcomed tribute to Aix driving our clients' productivity," said Chris Pesek, Director of Integrated Facilities Management at Jones Lang LaSalle. "One of the best ways corporations can achieve their business goals is by harnessing intelligence data, enabling corporate executives to efficiently measure and improve the financial and operational performance of real estate portfolios."
Powered by cutting-edge technology from business intelligence leader UMS Group, Aix is an annual subscription-based application. Using UMS' extensive database and vendor-management software, Aix collects, aggregates and analyzes facilities data from corporate real estate portfolios that Jones Lang LaSalle manages on behalf of its clients. Jones Lang LaSalle experts use Aix data in performance modeling, optimization scenarios, data visualization and gap analyses to support financial and operational real estate optimization based on their clients' unique strategic priorities.
RealComm Conference Group is a worldwide research and event company at the intersection of technology, innovation and real estate operations. Since 1999, RealComm's Commercial Real Estate Digital Innovation "Digie" awards program has recognized companies, real estate projects, technologies and people that have gone above and beyond to positively impact the commercial real estate industry through the use of technology, automation and innovation.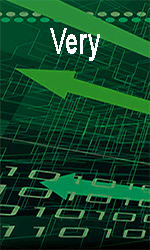 A leader in the real estate outsourcing field, Jones Lang LaSalle's Corporate Solutions business helps corporations improve productivity in the cost, efficiency and performance of their national, regional or global real estate portfolios by creating outsourcing partnerships to manage and execute a range of corporate real estate services. This service delivery capability helps corporations improve business performance, particularly as companies turn to the outsourcing of their real estate activity as a way to manage expenses and enhance profitability.
For more news, videos and research resources on Jones Lang LaSalle, please visit the firm's U.S. media center webpage. Bookmark it here:
http://www.us.am.joneslanglasalle.com/UnitedStates/EN-US/Pages/News.aspx.
About Jones Lang LaSalle
Jones Lang LaSalle (NYSE:JLL) is a professional services and investment management firm offering specialized real estate services to clients seeking increased value by owning, occupying and investing in real estate. With annual revenue of $3.9 billion, Jones Lang LaSalle operates in 70 countries from more than 1,000 locations worldwide. On behalf of its clients, the firm provides management and real estate outsourcing services to a property portfolio of 2.6 billion square feet and completed $63 billion in sales, acquisitions and finance transactions in 2012. Its investment management business, LaSalle Investment Management, has $47.7 billion of real estate assets under management. For further information, visit www.jll.com.
---

[Click Banner To Learn More]
[Home Page] [The Automator] [About] [Subscribe ] [Contact Us]