---
Revolutionary SCADA/DCS Alert Management Software Markedly Raises Industrial Control, Safety, Efficiency, Security

Web-based alert management system from Control-See enables remote response management for multiple SCADA/DCS systems in one console.

Tel Aviv Israel – June 18, 2013 – Control-See, a leading provider of management and remote response solutions for industrial automation and control, today announced that the newest version of its flagship product, UCME-OPC, radically impacts the efficiency of industrial control, and markedly raises safety and security in industrial facilities of all types.

Extending the advanced bidirectional SCADA/DCS alert functionality for which the company's products are known, Control-See's newest product version now enables unprecedented remote management and response to SCADA/DCS alerts. UCME-OPC Version 2013 markedly impacts industrial operations, safety, and security by delivering full remote alert management from multiple SCADA/DCS systems in one consolidated web-based interface. Moreover, UCME-OPC Version 2013 offers smoother alarm viewing and handling, and broader reporting and audit capabilities.

UCME-OPC Version 2013 delivers:

• Consolidation and remote management of alarms from multiple SCADA/DCS systems – remotely view and manage alerts from different sources (SCADA systems, DCS systems, OPC servers) in a standard web browser.
• Powerful web-based alarm management - full remote active alarm management and alerting, including alerts filtering (by source, status, time and more).
• Comprehensive SQL database - all alarm details (actions, user-created notes, status, timeframe, duration, and more) and activities (SMS delivery, email delivery, phone call, alarm acknowledgement, recipient names, and more) are accessible in a single click.

"By integrating multiple SCADA/DCS alerts in one web-based remote management console, we not only make the lives of our customers better, but also significantly improve overall industrial efficiency, safety and security," noted Michael Meirovitz, VP Sales at Control-See. "The newest version of UCME-OPC is truly a paradigm shift in remote industrial automation and control," he concluded.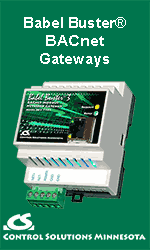 About UCME-OPC
UCME-OPC is best-of-breed Alarm Notification & Remote Control software that connects to any SCADA, DCS or OPC server. It can send alarms via SMS, email, voice (over telephony) or fax. Recipients can acknowledge alarms, query or modify field values remotely using mobile devices via simple SMS commands. UCME-OPC is certified by the OPC Foundation for OPC compliancy. See more at: www.opcfoundation.org/certifiedproducts or www.controlsee.com.

About Control-See
Based in Israel with a worldwide network of sales offices and distributors, Control-See is a leading provider of alarm notification, analysis, and remote control software for industrial automation and control systems. For more information, please visit www.controlsee.com.


---


[Click Banner To Learn More]
[Home Page] [The Automator] [About] [Subscribe ] [Contact Us]