---
Control Data Systems Expands Integration Support for ISA100 Wireless™

Technology Systems Integrator Provides ISA100 Wireless Product Development and Integration Services

Research Triangle Park, North Carolina, USA (19 June 2013) –The ISA100 Wireless Compliance Institute announced today that Control Data Systems (CDS), a Romanian-based technology integrator, recently joined the ISA100 Wireless Compliance Institute.

Control Data Systems is a privately owned technology company located in Cluj-Napoca, Romania and a third-party integrator for ISA100 Wireless technology. CDS specializes in custom development of software and hardware systems that use the latest and most advanced technologies. ISA100 Wireless is the technology foundation for current CDS offerings.

Leveraging its unique ability to draw from a local pool of talented engineers, CDS specializes in developing advanced wireless products for its clients. Prior projects have included support for wireless communications, IP-based sensing networks, and remote video surveillance. The company focuses on delivering integrated, end-to-end solutions comprised of a variety of system elements, from sensors to communication devices, and from backhaul to cloud-based control centers.

"We are excited to join the ranks of the industry's leading suppliers who are already building and supporting ISA100 Wireless products worldwide," said Ovidiu Ratiu, general manager, Control Data Systems. "ISA100 Wireless is a well-engineered, robust wireless communication foundation with broad applicability. We are optimistic that ISA100 Wireless will drive CDS growth."

"CDS exemplifies ISA100 Wireless' expansion of product integration support capabilities. We are thrilled to see CDS included in the ISA100 Wireless supplier support ecosystem," said Andre Ristaino, Managing Director, ISA100 Wireless Compliance Institute.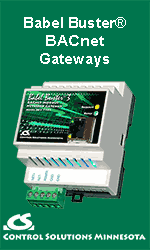 About ISA100 Wireless
ISA100 Wireless is an international, industrial wireless networking standard built to serve the needs of process industries. From its diverse product portfolio, users can select best-of-breed devices from a large pool of suppliers that the ISA100 Wireless Compliant™ program guarantees to be interoperable. With ISA100 Wireless, automation engineers can quickly create, modify, optimize, and scale wireless networks that are open, interoperable, and reliable for their most critical applications. ISA100 Wireless is the first standard in the ISA100 family of open standards.

The ISA100 Wireless standard received ISA committee approval in 2011 and formal ANSI approval in January 2012. Headed toward internationalization, the formal standard, ANSI/ISA-100.11a-2011, was accepted as new work in IEC SC65C and as a Publicly Available Specification (PAS), IEC 62734, in 2011.

About the ISA100 Wireless Compliance Institute
The ISA100 Wireless Compliance Institute (ISA100 WCI) is a non-profit industry organization that provides users and developers with market awareness, educational information, technical support, and compliance testing for the ISA100 family of standards. ISA100 WCI provides real-world feedback from the deployment of ISA100 Wireless devices and systems to ISA Standards Committees, fostering rapid refinement to the standards.

More information about the ISA100 Wireless Compliance Institute can be found online at www.isa100wci.org.

The ISA100 Wireless and ISA100 Wireless Compliant are trademarks of ISA100 Wireless Compliance Institute. All other marks are trademarks of their respective companies.


---


[Click Banner To Learn More]
[Home Page] [The Automator] [About] [Subscribe ] [Contact Us]