---
Acuity Brands: Organic light-emitting diode (OLED) offers dramatic benefits for feature space and general area lighting

The rapid commercialization of OLED technology is changing the lighting industry

Although still more expensive to produce than traditional light sources, organic light-emitting diode (OLED) technology is rapidly developing and entering mass commercialization, promising a new revolution in lighting. In fact, experts predict that many performance indicators will improve two-fold every twelve months.

So why the move toward OLED? Unlike LED, which is a point source, OLED diffuses light across its large, flat surface area. With well-designed products, like those from WinonaŽ Lighting, the light source may be viewed directly for long periods of time without glare, making louvers, shades or other optical control methods unnecessary. Their thin form and light weight, coupled with their soft and warm light source, open up opportunities to design luminaires using innovative materials and forms while offering designers the ability to re-envision how light enters a space.

No longer bound by bulky housings, OLED devices come in a variety of shapes and sizes; and are available in several discrete colors, as well as various shades of white light. They offer new possibilities to integrated into architectural materials and surfaces, and a handful of lighting manufacturers are commercializing OLED technology to make it more accessible. At the forefront of this game-changing technology is Winona Lighting, maker of highly innovative OLED products like Revel™, Kindred™ and Trilia™.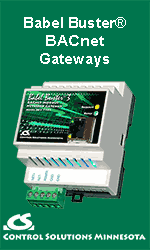 In terms of efficiency, OLED technology is evolving rapidly. They are quick and efficient at converting electrical energy into light, and because the light source is naturally comfortable in direct view, optical losses do not need to be considered in evaluating the overall lighting system efficiency. Commercially available, high color rendering OLEDs can operate up to 60 lumens/W; and because thelow amount ofheat they produce is spread over a large area, heat sinking is not the concern it is with LED. As the next generation of OLED technology is introduced, efficacy and life are expected to improve. Jeannine Fisher Wang, Director of OLED Business Development for Acuity Brands Lighting, explains that by 2016, OLED technology will reach 150 lumens/W, with a rated life of 40,000 hours to 85% of initial lumens. We also expect to see even greater design flexibility evolve as more panel features, such as transparency, flexibility, and more form factors become commercially available; all at a dramatically lower cost.

Acuity Brands has invested significant resources in delivering this remarkable technology to the industry. The breadth of applications covered by these luminaires demonstrates the efficiency, flexibility and new frontier in design that is made possible by OLED. To learn more about OLED technology and its development, visit http://www.acuitybrandsoled.com/


---

[Click Banner To Learn More]
[Home Page] [The Automator] [About] [Subscribe ] [Contact Us]