---
QualityLogic to Offer OpenADR 2.0 Training

Open Enrollment Class to Be Held September 23-24 in Southern California

Simi Valley, CA – June 25, 2013 – QualityLogic (www.qualitylogic.com) today announced the scheduling of the first public Training Workshop for developers of OpenADR 2.0 certified products and implementers of Demand Response (DR) programs on September 23-24 in Simi Valley, California. The workshop, led by QualityLogic CTO Jim Zuber, features hands-on experience with OpenADR technology and test tools.

Attendees of the two-day workshop will gain conceptual, detailed technical and hands-on understanding of what OpenADR 2.0 is and how it works. Participants will become familiar with OpenADR 2.0 technology; Certification Profiles "a" and "b"; the formal conformance certification program; and the pre-certification tests and tools for these profiles and OpenADR 2.0 specifications. Workshop participants will also learn how OpenADR 2.0 based solutions can be used to automate typical utility DR programs.

The registration fee is $1,495 for the two-day workshop. Participants who register on or before August 14 will be eligible for a $200 early-bird discount, and OpenADR Alliance members receive an additional $200 discount.

QualityLogic is the official test tool and technical training partner of the OpenADR Alliance. The workshop is a public version of the successful exclusive workshops QualityLogic has presented for numerous early adopters of OpenADR technology.

For more information on the class, visit www.qualitylogic.com/Contents/Smart-Grid/Products-Services/OpenADR-2-Workshop.aspx.

To register, visit https://storefront.qualitylogic.com/p-92-open-enrollment-training-workshops.aspx.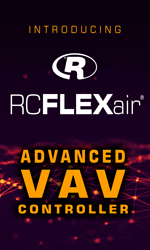 About QualityLogic

QualityLogic is the testing partner for the Pacific Northwest Smart Grid Demonstration, the largest project of its kind in the U.S. and was selected by the OpenADR Alliance to develop a conformance and interoperability test tool for OpenADR compliant products, and by Itron to develop and conduct testing for its ChoiceConnect® ERT® Certification Program. The Company offers interoperability, conformance, and certification test solutions for SEP 2 and other Smart Energy technologies and is an active participant in Smart Grid standards activities, including the OpenADR and ZigBee Alliance, Consortium for SEP 2 Interoperability, UCA OpenSG, SGIP, GWAC, MultiSpeak and others.

QualityLogic's business is to accelerate the adoption of smart grid technologies through enabling interoperable products.

For more information, visit www.qualitylogic.com.

About the OpenADR Alliance

The OpenADR Alliance fosters the development, adoption, and compliance of the Open Automated Demand Response (OpenADR) standard through collaboration, education, training, testing, and certification. The OpenADR Alliance is open to all interested stakeholders interested in accelerating the adoption of the OpenADR standard for price- and reliability-based demand response.

More information can be obtained at http://www.openadr.org/


---


[Click Banner To Learn More]
[Home Page] [The Automator] [About] [Subscribe ] [Contact Us]