---
Leading Technology Companies Announce Support for Haystack Data Modeling Standard

RICHMOND, VA JUNE 25, 2013-Today, a number of leading technology companies in the automation industry announced their support for the Project-Haystack data-modeling standard for smart device data. The companies include:

ActiveLogix (http://www.activelogix.com/)
AIC Wireless (http://aic-wireless.com/)
BAS Services & Graphics (http://bassg.com/)
Connexx Energy (http://www.connexxenergy.com/)
DG Logik (dglogik.com)
Eagle Technology Inc. (http://www.eaglecmms.com/index.htm)
Enerliance (http://www.enerliance.com/)
Environmental Systems Inc. (http://www.thinkesi.com/)
EasyIO (http://www.easyio.com/)
Infergence (http://infergence.com/)
J2 Innovations (http://www.j2inn.com/)
Lynxspring (http://www.lynxspring.com/)
Optimum Energy, LLC
O&M Engineering Inc. (omengineering.com)
Pacific Controls (pacificcontrols.net)
SkyFoundry (http://skyfoundry.com/)
SMARTCom (smartcomsolutions.com)
Wattstopper (http://www.wattstopper.com/)

The Haystack standard addresses one of the key challenges facing industry today – the ability for device data to be easily shared among different applications. Smart devices that monitor and control our modern world produce vast quantities of data, which can be used to drive efficiencies across virtually any business application including energy, logistics, occupant comfort, procurement, building management and performance and others. One of the core challenges in utilizing this data, however, is the need to make the data self-describing so that it can be automatically understood and interpreted by business applications. For example, is a sensor value of 76.2 a temperature, a pressure, or a measure of energy consumption? In order for external software applications to be able to consume, analyze and present data from smart devices it needs to include semantic modeling, or meta-data, that enables it to be interpreted with minimal human intervention. That's where Project-Haystack comes in.

Today most device data contains poor semantic modeling and requires a manual, labor-intensive process to "map" the data before value creation can begin. Adoption of standardized naming conventions and taxonomies reduces the costs associated with using and interpreting operational data.

Project Haystack is an open source initiative that is developing naming conventions and taxonomies for building equipment and related operational data. The Haystack community defines standardized data models for sites, equipment, and points related to energy, HVAC, lighting, and other environmental systems. A simple REST API facilitates exchange of Haystack data over HTTP.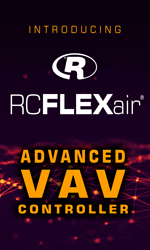 The Project-Haystack community has been working for over two years developing a flexible, extensible, data modeling approach as well as standard models for common equipment systems. The community now consists of over 250 individuals from around the world. The standard includes detailed documentation describing the data modeling techniques, significant libraries of equipment models, and software reference implementations to easily enable software applications to consume smart device data that is "marked up" with project-haystack data descriptions.

Leading companies are adopting Haystack to reduce the cost of implementing solutions for their customers and extend the range of applications that can easily interact with smart device data. Full details can be found at project-haystack.org.

For additional information contact:

Marc Petock, marc.petock@lynxspring.com or John Petze, john@skyfoundry.com

---


[Click Banner To Learn More]
[Home Page] [The Automator] [About] [Subscribe ] [Contact Us]