---
Automate EHS Program Reporting with Microsoft SharePointto Save Time and Cut Costs, Advises New Whitepaper from EH&E
Needham, Mass.— June 2, 2014 — Environmental health and safety (EHS) managers at both large and small manufacturers can save time and cut costs by automating their EHS programs with Microsoft® SharePoint®, according to a new whitepaper.
"SharePoint is a cost-effective software solution offering an array of data collection, process automation and reporting opportunities that can alleviate the administrative burden of manually transcribing and entering stacks of EHS program inspection forms into Microsoft Word® documents, Excel® spreadsheets, and Access® databases," says Robert Foster, M.S., Director, Automation Services, Environmental Health & Engineering Inc.(EH&E), and author of "Microsoft SharePoint: A Single Platform for EHS Management and Automation."
Microsoft SharePoint is widely used by manufacturers of all sizes, Foster notes. In his whitepaper, he discusses how manufacturers can use this existing resource to automate data processing and reporting requirements, meet diverse EHS program needs, and otherwise benefit EHS program management. Case studies outline the success of SharePoint implementation for EHS program compliance requirements including accident/incident reporting, compliance calendars, inspections, corrective actions and compliance documentation.
"With some initial development, SharePoint's inherent functionality and ease of use make it particularly useful for developing a variety of EHS management applications to automate the gathering, tracking and collating of program information. By greatly increasing the efficiency of these routine administrative tasks, EHS managers are freed to focus on program analysis and forward-thinking initiatives," Foster says.
Download the new whitepaper, "Microsoft SharePoint: A Single Platform for EHS Management and Automation," at http://www.eheinc.com/sharept_platform_ind.htm.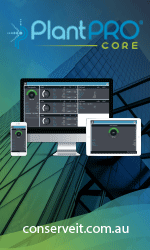 About EH&E
EH&E (www.eheinc.com) has provided an extensive range of environmental and engineering consulting services for 25 years. The EH&E team consists of more than 60 experts with an outstanding record of providing business-focused solutions for issues that affect the built environment. EH&E's EHS Automation Consulting services help companies and institutions achieve greater compliance, time and cost savings by fully automating their environmental health and safety programs with Microsoft SharePoint. For more information, visit www.eheinc.com/ehe_web_solutions.htm.
---

[Click Banner To Learn More]
[Home Page] [The Automator] [About] [Subscribe ] [Contact Us]