---
Canada is No. 1 Country for LEED Outside U.S. According to New Report from U.S. Green Building Council

LEED in Motion: Canada is Latest Report Demonstrating Global Reach and Momentum of LEED

Washington, D.C. — (June 3, 2014) — Canada stands as the largest international market for LEED green buildings and boasts more square meters of LEED-certified space than any other nation outside the United States, according to a new report released today by the U.S. Green Building Council (USGBC).

LEED in Motion: Canada is the latest in a series of reports from USGBC designed to provide a holistic snapshot of the green building movement in international markets. The report equips green building advocates with the insight and perspective to understand the use of the globally recognized LEED rating system and to make a strong case for sustainable building activity.

LEED in Motion: Canada is a full accounting of all LEED activity in the nation, outlining the locations of its 1,633 LEED-certified projects, which total 22.3 million gross square meters of real estate.

"Because of the leadership of the Canada Green Building Council, our northern neighbor has become a critical ally in our mission to see a sustainable built environment within a generation," said Rick Fedrizzi, president, CEO and founding chair, USGBC. "The imperative for healthy, high-performing green buildings to enhance occupant health and mitigate greenhouse gas production is well-understood in Canada, and our latest LEED in Motion report showcases the country's successes and momentum."

"As the first country to adopt LEED outside of the United States, the Canadian building industry embraced the LEED system early on to create what is now a strong base of over 1,600 certified green building projects across the country," said Thomas Mueller, president and CEO, Canada Green Building Council. "I am very pleased about our 10-year collaboration with USGBC to transform the building industry in North America. This report highlights the advanced work Canadian professionals are doing to reduce carbon emissions and affect positive change on environmental and human health issues using market-based solutions."

Featuring forewords from Mueller and Vancouver Mayor Gregor Robertson, the report highlights how LEED works in Canada, explaining the mechanisms driving its adoption including its global recognition, emphasis on building site location, focus on reduction of energy use in the building sector and numerous health and productivity benefits for building occupants.

To illustrate the movement toward a sustainable building sector in Canada, the report features project profiles and testimonials from green building project leaders who speak to the merits of green design and construction using the LEED system.

It also notes the importance of CaGBC, the network of LEED credentialed professionals, the LEED International Roundtable, Regional Priority Credits and Alternative Compliance Paths in LEED as important elements that have allowed for green building practices to take root and flourish in Canada.

LEED in Motion: Canada also notes green building policies that have been critical to broadening LEED's adoption, featuring a list of the cities in Canada that have incorporated LEED into their local building codes as well as provincial and federal green building requirements.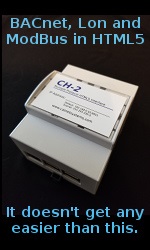 LEED in Motion: Canada is available as a free download on the USGBC website.

About the U.S. Green Building Council

The U.S. Green Building Council (USGBC) is committed to a prosperous and sustainable future through cost-efficient and energy-saving green buildings. USGBC works toward its mission of market transformation through its LEED green building program, robust educational offerings, a nationwide network of chapters and affiliates, the annual Greenbuild International Conference & Expo, the Center for Green Schools and advocacy in support of public policy that encourages and enables green buildings and communities. For more information, visit usgbc.org, explore the Green Building Information Gateway (GBIG) and connect on Twitter, Facebook and LinkedIn.

About Canada Green Building Council (CaGBC)

The CaGBC (www.cagbc.org) is the leading national industry organization advancing green building and sustainable community development practices. We work closely with our member organizations who are involved in the design, construction and operation of buildings and homes in an effort to make every building greener. The CaGBC reduces environmental impacts from the built environment through education/training, building certification, advocacy and information sharing. The CaGBC is the license holder for the LEED green building rating system in Canada. In addition to LEED, the CaGBC also supports the Living Building Challenge, Passive House Standard and EcoDistricts in Canada.


---

[Click Banner To Learn More]
[Home Page] [The Automator] [About] [Subscribe ] [Contact Us]