---
Zinwave set to increase its sales force in the US and Canada

New appointments enable Zinwave to realize its objective for rapid growth in North America following its acquisition by McWane

Zinwave, a global provider of distributed antenna systems (DAS) for in-building cellular coverage, is expanding its commercial presence in the US in response to growing demand for "anywhere access" to 4G LTE services via Smartphones. The team will be present at the DAS Congress, taking place at the Aria Resort, Las Vegas between 16 – 18 June. Zinwave can be found on booth number 205.

This announcement further demonstrates Zinwave's short-term objective to secure a greater share of America's in-building DAS market following its acquisition by McWane Inc, a privately held manufacturing company. McWane also owns a global group of wireless technology companies.

Greg Watson has joined as Director Sales Western Region. He has over 22 years' experience in wireless communications and has held senior positions at AT&T Mobility and TE Connectivity. Patrick Pesnell has joined as Services Manager Western Region. He has been involved in the wireless industry since 2001. He has extensive experience of macro and in-building network design and has held senior positions with both carriers and vendors. Zinwave is continuing its recruitment program with some imminent openings with more to follow by the end of 2014.

Zinwave's in-building DAS is the only system that is able to support multiple cellular and public safety services between 150MHz and 2700MHz on a single hardware layer, regardless of protocol or modulation scheme. Furthermore, it is the only company that can support multiple FDD and TDD LTE services simultaneously across any spectrum allocated globally.

Zinwave's wideband DAS (Zinwave 3000) offers building owners, telecom operators and neutral host providers an "install-once" solution. It eliminates the need for expensive and disruptive upgrades to existing infrastructures to accommodate new services as they become available. Its straightforward design (comprising just four components) and unique technology delivers the most flexible solution in the in-building market place, with lowest total cost of ownership.

Says Laddy Fleming, EVP, Global Sales & Support; "While the allocation of 4G frequency bands remain unpredictable, it is difficult for building owners to provide the capacity needed for 4G coverage without compromising on existing services. Our DAS supports all commercial and public safety frequencies and avoids the need to "rip and replace" existing installations to support new services as they become available."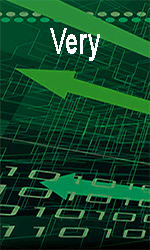 Over the last several months Zinwave has deployed systems into multiple building types, including the the Pepsi Center Arena, Denver, Colorado, the Constitution Center, Washington DC, and the J.W Marriott Hotel, San Antonio, Texas.

About Zinwave

Zinwave is a global provider of active DAS technology for in-building wireless coverage, with offices in UK, USA, Asia and Australia. "Zinwave 3000" is the only true wideband active Distributed Antenna System on the market, supporting multiple services across all frequencies between 150MHz and 2700MHz on a single hardware layer. It is straightforward to deploy and scalable to meet future requirements.

Zinwave's RF planning, programme management and execution teams are highly skilled, with extensive experience in all areas of wireless communications and international telecoms. Sales activities are global and the company has established relationships with all major operators and system integrators.

Zinwave is a subsidiary of McWane Inc, a privately held manufacturing company based in the US and owners of a global group of wireless technology companies.



---


[Click Banner To Learn More]
[Home Page] [The Automator] [About] [Subscribe ] [Contact Us]