---
Wireless Congress 2014: Systems & Applications
November 12-13, 2014 in Munich, Germany - Call for Papers & Workshops

As they increase in performance, wireless technologies are also becoming more complex. No matter whether in the industrial, consumer, communication or computer sector: Innovation is progressing in a variety of directions, encompassing a whole number of different applications, markets and standards. The specialist's thirst for information is thus growing at a fast pace.

The magazine Elektronik, the organizers of the electronica show and the German Electrical and Electronic Manufacturers' Association (ZVEI) are consequently staging the 11th Wireless Congress: Systems & Applications on November 12-13, 2014 in Munich, in parallel to electronica show.

All in all an excellent forum for an exchange of knowledge and experience among wireless professionals.

Confirmed speakers:

Tobin Richardson
ZigBee: Global Standard for the Internet of Things

Gilles Thonet
Data vs. Wisdom: IoT, Data Collection and Analytics

The program committee invites you to submit proposals for speaking opportunities. In addition, we warmly invite academia to give an insight into their future-driven research and development.

Topics of interest include, but are not limited to:
• ZigBee: chips and applications
• Bluetooth: chips and applications
• Wireless automation and M2M
• Wireless Sensor Networks
• Automotive Wireless
• Wireless Power / Wireless Charging
• Low-Power Wireless Systems
• Energy Harvesting for Wireless Systems
• Cognitive Radio: trends and technology
• Software Defined Radio
• The "Wireless Internet of Things"
• Health and Medical Wireless Applications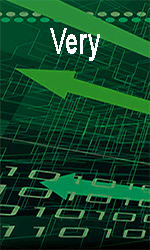 • Embedded wireless
• SRD / ISM-radios: wireless for industrial use
• Wireless systems – qualification, certification, approval
• Interoperability and Coexistence of wireless sensor networks and systems
• Security threats and countermeasures in wireless deployments
• NFC/RFID – new developments and applications
• 4G / UMTS / LTE mobile technology
• 802.11x – new WLAN technologies, standards and applications
• Wireless system development and integration into legacy Industrial Systems
• Location services
• EMC and interoperability problems
• Power Management / Energy Harvesting
• Other topics out of the wide spectrum of "Wireless Technologies"

Please send us your informative abstract in English!

We are looking forward to receiving your interesting contribution to the Wireless Congress 2014: System.

Wolfgang Hascher
Program Committee
Coordinator


---


[Click Banner To Learn More]
[Home Page] [The Automator] [About] [Subscribe ] [Contact Us]