---
New York's Hotel Hugo Opens its Doors with the Latest in RFID and Wireless Security from VingCard Elsafe

Stylish newcomer to Manhattan's white-hot Hudson Square adopts Signature RFID by VingCard door locks, along with VISIONLINE wireless networking platform and Sentinel series electronic safes

New York- June 10, 2014 - A recent addition to Manhattan's emerging Hudson Square district, the upscale and newly opened Hotel Hugo has already demonstrated its commitment to providing the best in guest safety and convenience through its partnership with VingCard Elsafe, the global leader in hospitality security and part of the ASSA ABLOY Group. Built in the same neighborhood where George Washington first coined the term "New Yorker", the Hotel Hugo is once again bringing an increasingly mainstream concept to the area through its implementation of Signature RFID by VingCard guestroom door locks. Favored for their ability to overcome vulnerabilities associated with more traditional alternatives, the RFID locks at the Hotel Hugo also come with enhanced guest convenience abilities, thanks to VISIONLINE by VingCard, a proprietary wireless networking platform that connects standalone electronic locks and other guestroom devices and systems, via a central property server.

"As a new addition to Manhattan, we feel it is essential to stand out as a modern and stylish establishment that can also provide guests with the highest level of safety and convenience," said David McManus, General Manager of the Hotel Hugo. "With Signature RFID and VISIONLINE by VingCard, Hotel Hugo has the ability to provide a first class guest experience that travelers have come to expect when visiting one of the world's top tourist destinations."

Using Signature RFID by VingCard, hotels such as the Hotel Hugo gain a powerful contactless solution that allows guests to effortlessly gain access to their guestrooms by waving keycards within proximity of an RFID reader, therefore circumventing the problematic misreads that often plague magstripe alternatives. An additional and perhaps more critical advantage over the older magstripe technology, is Signature's ability to provide unmatched anti-cloning security through its encrypted platform that ensures against any potential unauthorized access. As the leader inhospitality door lock innovation, VingCard Elsafe also created Signature RFID with an eye on future technological advances within the industry. Expected to see increased widespread usage over the next few years, Signature RFID by VingCard locks are designed to be easily adaptable to Near Field Communication (NFC) technology, providing guests with the possibility of using their own mobile devices as room keys. As a property that prides itself on its elegant, yet approachable design, Hotel Hugo also benefits from the lock's aesthetically pleasing appearance that requires only a small RFID reader on the door.

In addition to Signature's numerous benefits, the presence of VISIONLINE by VingCard at the Hotel Hugo also eliminates the need to manually encode keycards, cancel master cards or check battery life. With VISIONLINE, remote audit trail and live-card tracking capabilities provide the hotel with considerably more control over property security, as well as a valuable cache of data in the event of a potential guest dispute.

"The justification for implementing a system such as VISIONLINE really becomes apparent when staff and guests alike are able to benefit from its many advantages," said McManus "In addition to a heightened sense of security provided by features such as its keycard tracking ability, VISIONLINE by VingCard allows staff to remotely extend keycards to other guestrooms if needed. The expediency and convenience gained by such a service has undeniably enhanced Hotel Hugo's ability to maintain operational efficiency while continuing to ensure the satisfaction of each guest."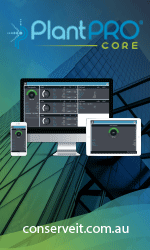 Expanding on its goal to deliver the ultimate guest security experience, Hotel Hugo additionally opted to install SENTINEL series by Elsafe safes. The implementation gives guests the option of safeguarding valuables using their own personalized key code access. A safe created with design conscious hoteliers in mind, the stylish Sentinel series is also the only UL-1037 approved safe currently on the market.

VingCard Elsafe is the world leader in developing locking systems and electronic in-room safes for the hospitality industry, offering user-friendly security systems that meet the unique operational needs of hotels and resorts. For more information, please visit http://www.vingcardelsafe.com.

About VingCard Elsafe
Since introducing the world's first electronic hotel door lock and first electronic in-room safe in 1979, VingCard Elsafe has installed products in more than 42,000 properties worldwide, securing in excess of 7 million hotel rooms. Today, their comprehensive product line is comprised of VingCard electronic locking solutions, Elsafe in-room safes, Orion energy management systems, and PolarBar minibars. VingCard Elsafe leads the industry in advanced locking technologies, including NFC, RFID/RF-Online and ZigBee-based networking solutions, and offers the only UL-listed electronic hotel safe on the market. With an extensive worldwide service and support network, VingCard Elsafe provides continuous support to its clients around the globe. VingCard Elsafe is part of ASSA ABLOY Hospitality, the world's leading provider of hotel locking solutions. ASSA ABLOY is a publicly listed Swedish company traded on the Stockholm Stock Exchange. For more information, please visit www.vingcardelsafe.com.


---


[Click Banner To Learn More]
[Home Page] [The Automator] [About] [Subscribe ] [Contact Us]