---
Agiliad Technologies Joins the ISA100 Wireless™ Compliance Institute
New integrator evaluates market, supports ISA100 Wireless worldwide
Research Triangle Park, North Carolina, USA (24 June 2014) – The ISA100 Wireless Compliance Institute announced today that Agiliad, an India-based integrator focused on collaborative innovation, has joined the ISA100 Wireless Compliance Institute.

Agiliad helps product companies succeed by enabling collaborative innovation across the boundaries of domain, geography, and expertise. Agiliad's team of engineers and scientists have vast experience working on and designing complex Industrial automation systems and bring expertise from a cross section of industries to build a strong, collaborative, innovation-driven engineering services outsourcing company.

"Agiliad's focus is on engineering innovation," said Deepak Handoo, Vice President Strategy and Marketing at Agiliad. "ISA100 Wireless provides the foundation to broaden the technology base of our customers' products to include wireless offerings."

"We are excited to add a global technology integrator to the ISA100 Wireless supplier ecosystem," said Andre Ristaino, Managing Director, ISA100 Wireless Compliance Institute. "We welcome Agiliad and look forward to working with them in industrial automation."
About Agiliad
Agiliad Technologies is a highly focused R&D and Product Engineering Services Company lead by seasoned industry professionals. The company is collaborating with some of the leading global technology and engineering companies in contributing to their product roadmaps. The company's differentiation emanates from the core tenets of its strategy built on high impact experienced teams, innovation from and for new markets, flexible collaboration frameworks and importantly, its passionate and self-driven engineers. Agiliad specializes in industrial and medical product and software engineering and design services and offers turnkey solutions involving complex electronics and software design.
About ISA100 Wireless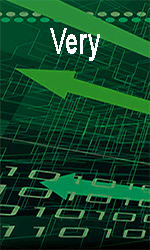 ISA100 Wireless (IEC 62734) is an international, industrial wireless networking standard engineered to serve the needs of process industries. With native IPv6 networking, ISA100 Wireless extends the Industrial Internet of Things (IIOT) to wireless. End users can select ISA100 Wireless Compliant™ devices from a best-of-breed pool of suppliers with assurances of device interoperability. ISA100 Wireless enables automation engineers to quickly create, modify, optimize, and scale wireless networks that are open, interoperable, and reliable for their most critical applications. ISA100 Wireless is the first standard in the ISA100 family of open standards.

The ISA100 Wireless standard received ISA committee approval in 2011 and formal ANSI approval in January 2012. Headed toward internationalization, ANSI/ISA-100.11a-2011 successfully completed the CD stage in the IEC standards process with unanimous approval of IEC 62734 CDV in October 2013. ISA100 Wireless is the only IPv6, 6LowPAN industrial protocol designed for industrial automation.
About the ISA100 Wireless Compliance Institute
The ISA100 Wireless Compliance Institute (ISA100 WCI) is a non-profit industry organization that provides users and developers with market awareness, educational information, technical support, and compliance testing for the ISA100 family of standards. ISA100 WCI provides real-world feedback from the deployment of ISA100 Wireless devices and systems to ISA Standards Committees, fostering rapid refinement to the standards.
More information about the ISA100 Wireless Compliance Institute can be found online at www.isa100wci.org.



---


[Click Banner To Learn More]
[Home Page] [The Automator] [About] [Subscribe ] [Contact Us]