---
DALI Lighting System for Manchester Airport, Terminal 2
LOYTEC Technology saves money and protects the environment In terminal 2 of Manchester Airport, a new and modern DALI Lighting System was installed. Equipped with LOYTEC components, the highly efficient system allows annual savings of approximately 3,000 MWH.

Responsible for the implementation was the British LOYTEC systems integrator Calon, who integrated the modern DALI lighting system with constant light control and occupancy detection, in cooperation with the company Building Environment Controls.
The lighting system is integrated in the airport's building management system (BMS) and flight control systems via BACnet. This allows automatic configuration at each gate according to the flight departure and arrival schedules, time of day, and ambient light level.
The integral solution includes the following features:
· Daylight and occupancy based lighting control
· Connection to the airport's "Flight Information System": The information regarding occupied gates is sent to the DALI lighting system. The set point is raised for occupied gates whereas it is lowered for currently unused gates.
· "Maintenance-free" due to the use of LED technology
The results in terms of energy savings are impressive. The more efficient luminaires that are used in the new lighting system, allow replacement savings of approximately 2,000 MWh annually. In addition, 1,000 MWh can be saved because of the automatic control functions of the installed system.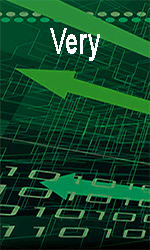 Projects for lighting control of the public areas of Terminals 1 & 3 are already in the planning stage.
About LOYTEC:
Founded in 1999, LOYTEC electronics GmbH today ranks among the leading European
providers of intelligent network infrastructure products for building automation. There, LOYTEC exclusively relies on open and standardized communication protocols.
LOYTEC develops, manufactures, and distributes router and gateway solutions,
embedded Automation Servers and I/O Controllers, the room automation system L-ROC, DALI lighting controls, and also graphical user interfaces in the form of touch panels or via PCs or mobile devices. The primary focus is on network solutions for buildings and real estate. Methods provided are a secure remote access through the internet, notification, and of course functions for data acquisition, information visualization, and data storage.
---


[Click Banner To Learn More]
[Home Page] [The Automator] [About] [Subscribe ] [Contact Us]