---
Net Zero Zone Returns to Greenbuild 2015

DALLAS, Texas, June 8, 2015 – Informa Exhibitions U.S., Construction and Real Estate, the U.S. Green Building Council (USGBC) and EMerge Alliance announced today that the Net Zero Zone, the first of its kind in a major trade show, will return to the 2015 Greenbuild International Conference and Expo taking place at the Washington Convention Center in Washington, D.C., Nov. 18-19, 2015.

"Driven by the innovative work of EMerge Alliance and its members, the Net Zero Zone at Greenbuild continues to be a pioneer in providing exhibition space where booths are fully powered by an on-site microgrid including alternate energy generation, storage and distribution," said Lindsay Roberts, show director, Greenbuild. "The Net Zero Zone perfectly encompasses the mission behind Greenbuild and we're excited to further educate the audience as this area comes to life on the show floor."

New this year, The Net Zero Zone will be held entirely in the Expo Hall and will feature:
- Products and services of participating site-based power suppliers and managers
- Products and services of participating exhibitors in the Net Zero Zone
- A "live" Microgrid Showcase area on the show floor
- A Networking Lounge adjacent to the Showcase and Net Zero Zone.

The official launch of the Net Zero Zone, in a ceremony called "Greenbuild Unplugged" will take place Wed., Nov. 18 at 11:00 a.m. in the Net Zero Zone located in the Expo Hall inside the Washington Convention Center, and all Greenbuild participants are invited to attend.

Designed using EMerge Alliance standards for the hybrid use of alternating current (AC) and direct current (DC) power in buildings, the Net Zero Zone showcases the efficiency, reliability and resiliency of hybrid microgrids – systems of on-site electric power generation, storage and distribution that can operate either in combination with the local utility grid or in isolation from it. Booths in the Net Zero Zone will demonstrate the seamless capability of semi-autonomously operating both on, off and in combination with the local utility grid.

"Greenuild is the largest sustainable conference in the world, and the Net Zero Zone has become a unique and innovative addition that showcases our efforts to set the bar for sustainability," said Kate Hurst, vice president, community, conferences and events, USGBC. "This evolved approach to electric power systems serves as an educational tool on the expo floor that our community can learn from and be inspired by."

According to EMerge Alliance President Brian Patterson, the Alliance is on a mission to create a more resilient and sustainable infrastructure for electric power in the same way the Internet created such an infrastructure for data, and the Net Zero Zone will give conference attendees a hands-on look at the technology in actual use.

"Greenbuild 2015 attendees will find it hard to overlook the significance of seeing a fully functioning microgrid in the capital of the nation that seeks to be the healthiest, greenest, and most resilient nation in the whole world" said Patterson.

The EMerge Alliance is involved in more than 75 hybrid AC/DC microgrids being tested and demonstrated at key sites around the world, including a Steel Orca data center in Princeton, NJ, the NextEnergy Center research facility in Detroit, the State of Michigan's Treasury building in Flint, Mich., and a PNC branch bank in Ft. Lauderdale, FL.

Greenbuild, owned and operated by Informa Exhibitions U.S., Construction & Real Estate and presented by USGBC, is the nation's largest conference and expo dedicated to green building design and construction. The conference, aptly themed 'Monumental Green' for 2015, attracts 20,000+ attendees and 600 exhibitors annually from across the green building sector, spanning commercial and residential professionals, architects, building owners and operators, students, advocates and educators. Greenbuild 2015 takes place Nov. 18-20 in Washington DC.

EMerge, Informa, and USGBC will hold a joint open public webinar on June 18th at 2 PM EDT to share detailed plans for Net Zero Zone and Microgrid Showcase participation. Interested parties may use this link to register for this free presentation.

About the EMerge Alliance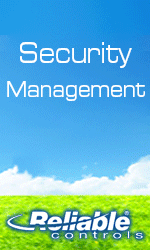 The EMerge Alliance is a nonprofit, open network of more than 100 organizations reinventing electric power through the development of forward-thinking standards for the highly resilient and sustainable use of reliable and efficient hybrid AC/DC power in both commercial and residential buildings. These standards focus on using DC power that simplifies the use of locally produced clean energy, storing it on-site and directly powering today's digital and power electronic devices. The EMerge Alliance Registered product program is also the industry's only program designed to simplify the specification and use of DC power products. Learn more at booth 4223 or www.EMergeAlliance.org.

About Informa Exhibitions U.S., Construction & Real Estate
Informa operates at the heart of the Knowledge and Information economy. It is one of the world's leading business intelligence, knowledge and events businesses with more than 6,000 employees in over 100 offices across 25 countries. The Dallas Exhibitions team produces a portfolio of 13 trade shows in various sectors of the construction and real estate industry. To learn more, visit www.informaexhibitions.com.

About the U.S. Green Building Council (USGBC)
USGBC, the sponsor of Greenbuild, is committed to a prosperous and sustainable future through cost-efficient and energy-saving green buildings. USGBC works toward its mission of market transformation through its LEED green building program, robust educational offerings, a nationwide network of chapters and affiliates, the annual Greenbuild International Conference & Expo, the Center for Green Schools and advocacy in support of public policy that encourages and enables green buildings and communities. For more information, visit usgbc.org, explore the Green Building Information Gateway (GBIG) and connect on Twitter, Facebook and LinkedIn.



---


[Click Banner To Learn More]
[Home Page] [The Automator] [About] [Subscribe ] [Contact Us]