---
AAB Smart Tools Launches Innovative Tools for the HVAC Industry

Company designs and produces the first tools designed specifically for the HVAC industry that leverage the power of smartphones and other devices to streamline common tasks and workflow.
Orlando, FL - June 8, 2015 - AAB Smart Tools, a dynamic new force in the HVAC industry, has launched several new mobile phone-based tools and related apps that are designed to utilize the robust power of mobile devices to help make HVAC technicians' jobs easier and more efficient. After much research into the types of products that were most needed and could be developed and manufactured as a convenient and affordable solution, AAB Smart Tools has developed a platform to bring smart technology-based tools to the HVAC industry for the first time.

In May 2014, the company introduced the ABM-100 Airflow Balancing Meter, the HVAC industry's first anemometer that connects to a smart device, in order to measure and record data. The ABM-100 has been well received by HVAC technicians who appreciated how easy it is to use, as well as its accuracy and affordability. Over 10,000 units were sold across the country in the first three months after it was introduced. In only its first year on the market, approximately one in four HVAC technicians and installers are now carrying the ABM-100. With a free app for iOS and Android platforms, the ABM-100 easily plugs into a smartphone and instantly converts air speed into air volume and the records the data, creating a professional report that can be emailed to a client with a single click. The device was designed to be superior in accuracy and ease of use than any other anemometer on the market. It was calibrated for extreme accuracy at the University of Florida's Aerospace Engineering Department in Gainesville, Florida.

In April 2015, the company introduced the SPM-100 Smartphone Static Pressure Meter to its portfolio of smart technology based tools. This meter is a powerful and accurate dual-port manometer that fits in a technician's pocket. It performs all the functions of traditional handheld dual- port manometers, plus additional features such as onscreen guidance for accurate readings that utilize the power of the smartphone or device processors. The meter also features a free application that provides the tech with guidance in taking complex measurements.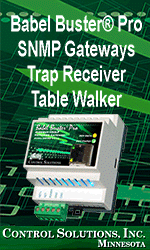 "The biggest challenge with manometers has always been capturing, understanding, and conveying the importance of static pressure in a forced air system. It is comparable to blood pressure in the human body in terms of the system health. The SPM-100 provides detailed and graphic onscreen guidance to remind and assist the user on the correct wayto take pressure measurements for several critical tests. This makes it possible for all levels of technicians to provide valuable feedback on the system's performance to their customers and suggest strategies to improve efficiency," said Scott Madden, Vice President of Product Development.

AAB Smart Tools is actively developing numerous additional smart tools to serve the HVAC industry and plan to introduce several innovative products in mid-summer 2015.

For more information, please visit www.AABsmart.com



---

[Click Banner To Learn More]
[Home Page] [The Automator] [About] [Subscribe ] [Contact Us]