---
Smart Outcomes for Enterprises, Cities Grow as Current, Powered by GE Expands Digital App Catalog
· Five new partners join Current's digital ecosystem, driving outcomes from retail analytics to pedestrian insights to energy-saving controls
· Latest extensions come as GE opens its European Minds + Machines Digital Conference in Paris

To broaden business outcomes and use cases, Current, powered by GE (NYSE: GE), continues to grow its Intelligent Environments App catalog. Five new partners join the company's expanding digital ecosystem, pairing sensors and software with Current's energy-centric infrastructure and GE's Predix cloud platform to drive new learnings and outcomes for commercial and municipal customers.

These latest extensions come just two months after Current announced the addition of 15 partners and microservices to its open Intelligent Environments ecosystem. Sensors and software from these partners are either embedded within Current's intelligent LED infrastructure or paired with microservices and data collected through the LEDs to drive deeper analytics and insights.

"We're able to help customers use core infrastructure to not only optimize energy use but serve as the aggregator for digital interactions that drive value, even as needs change over time." says John Gordon, Chief Digital Officer, Current, powered by GE. "Customers will be able to pick and choose the capabilities they want in their solution to solve for unique challenges and bring their own app partners and developers to innovate solutions against Current's Intelligent LEDs and Predix."

The latest partnerships include:
· Celect – This predictive analytics and optimization platform, one of the 50 greatest innovations MIT's Computer Science and Artificial Intelligent Lab has ever produced, enables retail buyers, merchandisers, planners and inventory analysts to increase sales, margins, and reduce markdowns by placing the right product, in the right place, at the right time - across all channels. Paired with precise location data generated from Current's intelligent LEDs, Celect allows retailers to understand how an individual customer shopping at a specific location chooses from an assortment of products.

· VideoMining -- The leader of in-store behavior analytics for Consumer Packaged Goods (CPG), VideoMining's analytics platform utilizes a patented suite of sensing technologies to capture in-depth shopper behavior data. These previously unmeasured insights are then integrated with multiple other data sources such as transaction, planograms, product mapping, loyalty and promotions – and now precise positioning data from Current -- to fuel comprehensive solutions for optimizing CPG Retail.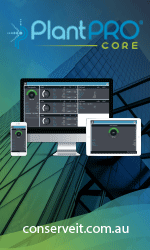 · Motionloft – A solution for retail, commercial property and municipal customers, Motionloft technology provides insights on pedestrian and vehicle traffic in real time, delivering information on when and where people are within a facility or city, plus the ability to communicate actionable information. In a retail location, this gives understanding which entrance is the most used or where to place ads drawing passersby into a facility. In a city, it means understanding foot and vehicle traffic to aid in urban and business planning. Motionloft provides unique data, which in combination with Current and Predix, enables the user to integrate all data sets for unparalleled business decisions.

· Soofa – An MIT spinout, Soofa offers solar powered benches for cell phone charging on city streets and solar-powered signage for context-specific messaging, event routing, emergency response and other applications. In partnership with Current, cities and businesses will now gain insights on how and where they might leverage these technologies with the greatest scale based on how people use public space.

· Comlight– A partnership specific to the European market to meet regional needs, Comlight's adaptive controls system, Eagle Eye, can now be used together with Current's LED street lights and outdoor lights for commercial properties. The solution uses radar technology sensors to detect movement of pedestrians or cars, create a 'light wave' that follows the objects at their different speeds and then adjusts light levels down or up based on real-time needs for optimized light only when and where it's needed. The ability to control the environments can increase the energy saving of the LED luminaires to as much as 70 percent.

For more information about Current please visit: www.currentbyge.com

---


[Click Banner To Learn More]
[Home Page] [The Automator] [About] [Subscribe ] [Contact Us]