---
Echelon Corp. Enables the Convergence of Lighting and Building Controls with the Introduction of its BACnet Gateway for Echelon LumInsight™ Desktop

Converged building systems can mean unified energy management approaches, single point of control and powerful tenant-friendly applications

SANTA CLARA, Calif., June 14, 2016 — Echelon Corporation (NASDAQ: ELON), a leading independent control networking company for the Industrial Internet of Things (IIoT), today announced new capabilities for intelligently managing lighting using popular Building Management Systems (BMS) via its new LumInsight BACnet gateway. Part of the Lumewave by Echelon™ solution, LumInsight Desktop software offers a BACnet gateway to address the growing desire of enterprise facilities managers to control, manage, and monitor all their lighting devices and sensors, indoor and outdoor, in an industry standard platform as well as supports multiple building operations from a single dashboard.

"BMS integration is the next evolution of the built environment solution," said Jose M. Varona, Associate Director of Energy Management Systems, University of Miami "The integration is where we gain not only a global view of the indoor and outdoor deployment, but benefit from maintenance cost reductions, faster response time for support issues, and access to a wider range of emerging smart applications."

Better energy and utilization efficiency, real-time consolidated performance data, and lower costs are key factors driving building owners to seek a system-wide integrated control solution. By using the Echelon BACnet gateway, multiple facility networks — from lighting to sensors — can converge into a single, unified energy management system for insight into and control of building and lighting systems. Then, as new requirements for advanced applications are needed, such as space utilization and security monitoring, or the need to respond to emerging opportunities generated from Internet of Things (IoT), building proprietors will be ready to expand with the BACnet LumInsight Desktop solution.

"Converging lighting systems with building controls reduces cost and improves facility management, safety and customer satisfaction, which is an end-goal of today's facility leaders," said Dan DeLong, President, Architectural Lighting Designs, Inc. "When the facility management of a building, parking garage and exterior lighting converge into one system, facility managers have limitless control, and for the first time, can be proactive to any changes that may arise. Echelon's new BACnet gateway demonstrates how bridging building and lighting systems creates a more functional and overall smarter system. From what I've seen so far in this pilot, Echelon, once again, has created a solid solution based on its deep building automation knowledge and controls experience."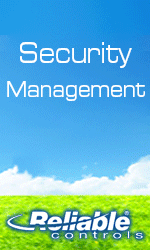 The LumInsight BACnet gateway features a BACnet/IP interface that is fully compliant with ISO/ANSI/ASHRAE 135-2012 standard. The solution is in pilot at key customer sites and will ship this summer.

About Echelon Corporation
Echelon Corporation (NASDAQ: ELON), a pioneer in developing open-standard control networking platforms, delivers elements necessary to design, install, monitor and control industrial-strength 'communities of devices' within the lighting, building automation, Internet of Things and related markets worldwide. Echelon sells its lighting products under the Lumewave by Echelon brand and its building automation and other IIoT-related products as part of its IzoT™ platform. With more than 100 million Echelon-powered devices installed worldwide, Echelon helps its customers easily and safely migrate existing control systems to the most modern platforms, while bringing new devices and applications into an ever-growing global Industrial Internet. Echelon helps its customers reduce operational costs, enhance satisfaction and safety, grow revenues and perform better in both established and emerging markets. More information about Echelon can be found at www.echelon.com.

---

[Click Banner To Learn More]
[Home Page] [The Automator] [About] [Subscribe ] [Contact Us]