---
Large Contingent of Project Haystack Members Exhibiting at IBcon 2016
Demonstrates Increasing Influence in the Intelligent Buildings Industry

IBcon 2016, San Jose, CA - June 16, 2016 - The Project Haystack Organization (www.project-haystack.org), announced today it is one of the Industry Sponsors of this year's Intelligent Buildings Conference, IBcon 2016, June 21st - 24th at the San Jose Convention Center. Among the sponsors and exhibitors is a large contingent of Project Haystack members who welcome attendees to stop by and visit their booth during the conference.

The Project Haystack Organization is a collaborative community of companies addressing the challenge of utilizing semantic modeling and tagging to streamline the interchange of data among different systems, devices, equipment and software applications in order to lower the cost of intelligent buildings.

"IBcon has become one of the world's most comprehensive conferences on the next generation of leading-edge smart, connected, high-performance, green, sustainable, intelligent buildings. For Project Haystack and the member companies, it is a conference that truly brings visionary experts from around the globe to discuss the latest technologies and methods for managing and operating our buildings better," said Marc Petock, Vice President of Marketing for Lynxspring, an exhibitor at IBcon 2016 and board member of Project Haystack.

"We believe now, more than ever, that 'semantic tagging' is critical to the future world of 'big data' and 'intelligent building' connected devices to ensure that data is easy to identify. As one of the many members of Project Haystack, our common goal means we can collaborate to create compatible and innovative building systems which provide easy and understandable access to the wealth of available data and create enormous sustainable value from it," added Matt Eggers, Vice President at Yardi, Platinum Elite Sponsor of Realcomm 2016 and member of Project Haystack.

The following Project Haystack members are sponsoring or exhibiting at Realcomm 2016 and IBcon 2016:

BAS Services & Graphics, LLC, (BASSG) is an innovator in Building Automation Technology and BAS Analytics Delivery that is greatly reducing implementation and facility management energy costs. Booth# 509.

BUENO is the Australian leader in data- and information-driven operational property services. Booth# 605.

Continental Automated Buildings Association (CABA) is a leading international, not-for-profit, industry organization that promotes the advancement of technologies for homes and buildings. Media Partner.
Controlco is leading the way toward an energy- and cost-saving future for buildings which includes real-time analytics, readily available historic information, highly visual and easy-to-use energy dashboards and smart, efficient parts. Booth# 1305.

Intellastar is the developer of the InferStack™ Software platform that has all the features needed to connect, control, analyze, and manage Intelligent Buildings and Equipment. Booth# 1423.

Intelligent Buildings, LLC is a nationally recognized, smart real estate advisory services company that provides planning and implementation of next-generation strategy for new construction projects, existing portfolios and smart communities. Booth# 101.

J2 Innovations is a software technology company that empowers business partners to derive value from the connected world. Fluid INtegration (FIN) technology uses tagging and data modeling to provide unprecedented capabilities and functionally. Booth# 419.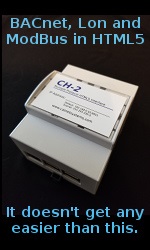 KMC is an independent, American manufacturer of building automation and control solutions. KMC Commander is a complete IoT platform for building automation that forms an end-to-end solution from edge sensors and devices to cloud-based remote management applications. Booth# 419.

Lynxspring designs, manufactures and distributes edge-to-enterprise solutions for Intelligent Building Automation, Energy Management and Equipment Control. Booth# 513.

SkyFoundry is the developer of SkySparkŪ Automated Informatics™ software for building commissioning, equipment fault detection, energy analysis, load profiling, facility benchmarking, asset performance tracking, and carbon and greenhouse gas reporting. Booth# 609.

YardiŪ designs, develops and supports real estate property management and investment management software for clients around the world. In addition to offering full business solutions including operations, accounting, and business intelligence functions, Yardi has a comprehensive suite of energy management products. YardiŪ Smart Energy Suite helps commercial property asset managers reduce energy consumption while maintaining tenant comfort, automate and audit utility payables, negotiate procurement contracts, execute sustainability initiatives, and analyze clients' entire energy programs. Booth# 713.

More information about Realcomm 2016 and IBcon 2016 is available at www.realcomm.com. Information about the Project Haystack Organization and membership is available at www.project-haystack.org.

About Project Haystack

Since its formation in 2011, The Project Haystack organization (a 501c non-profit trade association) has grown tremendously providing the industry with an open-source, collaborative environment to address the challenge of making data self describing through the use of semantic modeling also known as data tagging. The work developed by the Project Haystack community streamlines the process of managing, presenting and analyzing the vast amount of data produced by smart devices and equipment systems. Project Haystack techniques can be used with virtually any type of system and device data and is not tied to any vendor or communication protocol. More information about Project Haystack is available at: www.project-haystack.org.


---


[Click Banner To Learn More]
[Home Page] [The Automator] [About] [Subscribe ] [Contact Us]