---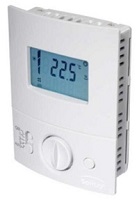 SC-ST New SMART Thermostat

Sontay introduced an innovative SC-ST-x Smart Temperature Controller to provide local control of a HVAC system. Communicating via a 2-wire RS-485 bus using BACnet MS/TP, the new Smart Temperature Controller offers close control of heating, cooling and ventilation demand within modern building control systems. Depending on the chosen model, the Smart Temperature Controller operates as a proportional integral (P+I) controller, switching HVAC devices ON/OFF or outputs modulating 0-10V control signals for modern EC fans and actuators. Additional input options include window contact, occupancy detection and remote temperature sensing into the built in control strategy, making this range ideal for high energy efficiency and smart user interaction.
For more information visit http://www.sontay.com
---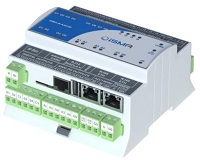 innon BMS Controller - iSMA-B-AAC20-M

iSMA-B-AAC20-M controller (iSMA-B-AAC20) with M-Bus for up to 20 devices is an advanced device to control building automation and HVAC systems. Use of SVM (Sedona Virtual Machine) allows you to finish the setup quickly and easily. It is ideal for smaller projects where you want to stay open protocol while keeping the development simple and the cost under budget.
For more information visit http://www.innon.com
---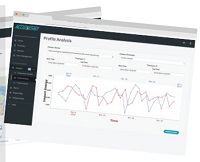 AcuCloud Facility Energy Metering Platform
The AcuCloud is a cloud-based facility metering platform that provides users access to data from Accuenergy's power meters. The data is available to our customers to view, import, export and analyze. On top of all, it's free for all Accuenergy meters. AcuCloud stores metering data such as voltage, current, power, energy, power factor, demand and other information in 5-minutes interval. Metering data has no value without analysis from great software. With AcuCloud, user can forward all metering data to your or other 3rd party software for analysis, reporting, billing, energy efficiency studies, measurement and verification projects.
AcuCloud support HTTP, HTTPs, FTP protocols with CSV and JSON data format. Users can download and export historical metering data in CSV format for further offline analysis. AcuCloud offers quick and simple data analytics tools such as trending, energy profile analysis and comparison.
For more information visit https://www.accuenergy.com/
---
B+B SmartWork Making Modbus Data Available on the Internet of Things

SmartSwarm 351 gets the job done without affecting your Modbus network in any way. SmartSwarm 351 automatically identifies every Modbus device on your network, unobtrusively "eavesdropping" on their communications and converting the data for easy consumption by upstream IIoT applications. SmartSwarm 351 makes Modbus-to-IIoT connectivity easy. Transparently connects to existing serial Modbus RTU networks; Provides parallel data feed into Enterprise IIoT systems while the existing Modbus network continues to operate; User configurable data enrichment and event triggers; Extensive configuration options for interpretation of Modbus data; Cellular or Ethernet connection to IIoT system;Also acts as LAN to WAN bridge for 3rd party device connections.

Visit http://www.advantech-bb.com/smartswarm for details

---
---


[Click Banner To Learn More]
[Home Page] [The Automator] [About] [Subscribe ] [Contact Us]