Two Marketing Event Companies Establish Partnership to Elevate the Commercial Buildings Industry












IRVING, TX, - The show producers of the BuilConn Forum and Realcomm, two industry events respectively targeting the integrated building controls and commercial real estate professional, announced a strategic partnership that will provide their individual conference attendees a broader perspective of best-practices, technology solutions and industry expertise.
The organizers of BuilConn and Realcomm are tackling the unique challenge of uniting complex and diverse industries through unbiased education of technology. Both the commercial real estate and building controls industries will benefit from this strategic alliance-BuilConn attendees will understand the concerns and challenges of the building owner while Realcomm attendees will realize the enormous operational and cost-savings benefits of a truly integrated building system.
"Realcomm is dedicated to providing real estate professionals the skills and knowledge to become more competitive through the use and understanding of technology," James F. Young, Realcomm CEO said. "This partnership is invaluable to our conference delegates. By this partnership, BuilConn and Realcomm will now be able to offer a unique and comprehensive understanding of the industry that has, until now, been unavailable at any other event."
Although BuilConn and Realcomm ultimately have different target audiences, the two events overlap in a very symbiotic manner. By pooling resources and expertise, each event will be able to provide further insight into the industry concerns and offer additional benefits to their attendees.
"Ultimately it will be the attendees of BuilConn and Realcomm who will reap the most benefit from this strategic partnership," Anto Budiardjo, Clasma president, said. "This type of collaboration introduces a wealth of new perspectives and deeper insight into the entire scope of the industry allowing the building professional to offer more effective and smarter solutions to their customers."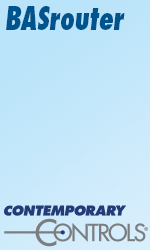 Realcomm offers industry leaders a single place to discuss, analyze and debate the latest innovations impacting the Commercial Real Estate industry. Realcomm encourages industry-wide adoption of now-available business solutions and technologies designed to improve how industry professionals transact, manage and use commercial real estate.
BuilConn provides a single venue to gain a better understanding of the changes and developments in this fast changing industry. From engineers to managers of system integrators, contractors and dealer companies, the building systems industry will learn the essential strategic and technical tools to succeed: security, HVAC, lighting, life safety, CCTV, and open systems.
About BuilConn
The BuilConn Forum is a two-day event designed specifically for systems integrators, control contractors and security dealers. It is these individuals who face the unique challenge of designing and integrating building systems so they operate together to provide building owners, occupants and managers with increased value. Produced by Clasma, Inc., a Dallas-based marketing and event company specializing in servicing the buildings systems industry, the premier BuilConn Forum will be held in Dallas, TX, April 23-25, 2003 at the Adam's Mark Hotel Dallas. For additional information, please visit www.BuilConn.com.
About Realcomm
Realcomm is the largest conference dedicated exclusively to technology, business solutions, the Internet, and e-commerce for commercial real estate. The annual conference targets the needs of Commercial Real Estate at all levels including executive, management, professional and support. Realcomm 2003 will be held June 4-5, 2003 in Chicago, IL at Navy Pier. For additional information, please visit www.realcomm.com.
---

[Click Banner To Learn More]
[Home Page] [The Automator] [About] [Subscribe ] [Contact Us]