---
Adura Technologies Helps Save Office Tower 45% in Costs, Emissions
SAN FRANCISCO, Feb. 16, 2011 – Adura Technologies, a leading provider of wireless lighting controls and energy management systems, today announced it has deployed wireless lighting controls at 221 Main St., San Francisco. The downtown Class A office tower expects 40-60 percent savings on lighting-related energy costs and carbon emissions.

The estimate is based on results from Triage Consulting Group's tenant suite. Analyses showed a 45 percent savings in kilowatt hours during the day using the lighting control system when compared with no controls. Peak hour lighting was reduced by 30 percent. In addition, consumption was reduced by nearly 70 percent from an uncontrolled system during demand response events.

Based on Triage's results, wireless lighting controls were added to three more tenant suites at 221 Main St. – Pankow Construction, MG Design and Zenith Administrators. It is also being offered for future building tenant improvements.

"We are delighted to have Adura Technologies as part of our tenant improvement plans," said Christopher Booth, Manager of Thornhill Property Services, 221 Main's building management firm. "Adura gives us a single lighting control system that we can customize for each tenant's needs."

"With this installation, we have devised a system that leverages occupancy and multi-zone daylight sensing to reduce costs and environmental impact while enhancing user comfort, convenience and safety," said Andy Wheeler, CEO, Adura.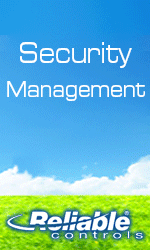 The systems deployed at 221 Main include several unique, cost-saving features, namely:

• Multi-zone daylighting: Light controllers in multiple fixtures can be linked to a single sensor and respond independently, dimming to the appropriate level.
• Software-driven occupancy zones: Lighting levels can be altered based on feedback from users in specific areas. This also enables the system to constantly be adjusted as changes in space use occur over time.
• Smart scheduling: Occupancy time-out periods can be set for the time of day or day of the week. For example, lights remain on longer during work hours before timing-out than after hours and on weekends.
• Top trimming: All lighting is reduced to no more than 80 percent of capacity, ensuring adequate levels of illumination, eliminating overlighting and yielding energy savings all day long.
• Demand Response (DR): The automated demand response system enables customers to choose how much load they want to shed during DR periods. The system will immediately adjust to the desired levels.

In the case of the 221 Main St. projects, new, fully dimmable fluorescent fixtures were installed as part of the tenant suite upgrades. Adura's dimming controllers were installed in the fixtures and interact with its wireless occupancy and daylight sensors. Illumination levels automatically adjust based on the amount of activity in the area or natural light available adjacent to the window line. Thornhill's architect, NicholsBooth Architects, also designed the facility to take advantage of outside and reflective lighting, using interior glass walls, low partitions for cubicles and neutral hues for walls and furniture surfaces.

In the U.S., there is approximately 80 billion square feet of existing commercial real estate, but less than 2 percent takes advantage of advanced controls to save energy for lighting. Commercial lighting costs building users approximately $30 billion a year, about half of which could be saved by more efficient controls.

About Adura Technologies
Adura® Technologies is a clean energy technology company, applying low-power wireless mesh networking to the lighting controls and energy management markets. The company designs, manufactures and commissions energy management solutions for its customers. Adura's mission is to provide cost-effective solutions for the retrofit of commercial buildings so that building owners, tenants and facility managers can implement energy efficiency and load curtailment strategies that help reduce their operating costs and their carbon footprint. Adura is backed by NGEN Partners, a pioneering investor in the clean tech sector; VantagePoint Venture Partners, a global clean tech investor, and Claremont Creek Ventures, an early-stage venture capital firm. For more information, please visit www.aduratech.com.











---


[Click Banner To Learn More]
[Home Page] [The Automator] [About] [Subscribe ] [Contact Us]