---
New Energy Management Starter (EMSTM) features BACnet and power metering for building automation systems.

Hillsboro, Oregon, March 03, 2011— Cerus Industrial, Inc. (www.cerusindustrial.com) announces that its EMS (Energy Management Starter) incorporates BACnet communications for ease of integration with control systems and utility grade metering for energy management. The EMS, designed to work with HVAC fans, pumps and various other equipment, also features an externally accessible keypad and LCD display for ease of use and more importantly avoids unnecessary contact with potentially live electrical components.

Ease of Integration
The EMS reduces installation time and increases reliability by incorporating common control-related elements without additional external components. For example, it accepts dry (on/off) or voltage inputs for activation by control systems without requiring interposing relays. Current sensors, commonly referred to as proof of flow or status sensors, used by building control systems to detect loss of load, are no longer needed due to the EMS' on-board true power load monitoring. Using power monitoring rather than current monitoring, the EMS is capable of accurately detecting belt loss or coupling shear to provide superior motor protection. Damper control and fireman's override (smoke purge) are also standard.

A wide range of electronic overload conditions (class 1-30) and wide range voltage operation (120 to 600 VAC) are supported, preventing installation call-backs due to mis-sized components.

The Starter of Choice for Green Buildings
The EMS is designed to save energy when connected to automation systems via the unit's integrated BACnet interface. "By enabling building managers to control the flow of energy to small as well as large motors, this innovative starter fills the market demand for better control and increased energy savings," says Andre Perra, President of Cerus Industrial. "The ease of installation and the subsequent improved feedback and control of energy is better than with traditional starters, making the EMS the logical choice for environmentally-conscious installers, end users, and building owners."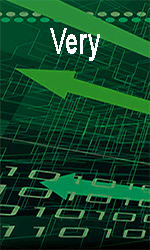 Utility Grade Power Monitoring for LEED Certification
The unit's utility-grade metering, accurate to 1%, provides valuable point-of-use energy consumption data, enabling the EMS to be an integral part of a Metering and Verification plan which is required to obtain LEED building certification. Kilowatt hour information and instantaneous kilowatt metering are provided to enable the building automation system to do trending and control. And, because power monitoring is built-in to the EMS, substantial savings can be realized in both installation and subsequent systems maintenance. Typical costs to install and costs per metered point with traditional starters and meters can run 50 to 75% more than when choosing the EMS.

For additional information about the EMS, visit www.cerusind.com

About Cerus
Cerus Industrial is a leader in the manufacturing of motor controls for HVAC and Industrial markets. Cerus' products include variable speed drives, building automation starters, soft starters, motor control components and related accessories.

Founded in 2003, Cerus Industrial grows rapidly and sells nationwide through their authorized dealers and trusted distributors.


---


[Click Banner To Learn More]
[Home Page] [The Automator] [About] [Subscribe ] [Contact Us]