---
ConnectivityWeek: Call for Speakers & Buildy Nominations

Clasma Events is now seeking speakers and Buildy Award nominations for the annual ConnectivityWeek conference in Silicon Valley, May 23-26, 2011. As the only Smart Grid conference of this scope and magnitude in Silicon Valley, ConnectivityWeek explores how information and communications technology (ICT) can be applied to manage energy and deliver efficiency on the grid and across an array of vertical applications – including major residential, commercial, industrial and infrastructure consumption areas.
Call for Speakers
In a unique format dedicated to connecting people and ideas, ConnectivityWeek explores the value propositions, business models, and technologies needed to deliver the efficiency, productivity, and cost benefits of Smart Grid.

ConnectivityWeek speaking opportunities will take place within six major conference tracks, including: BuilConn, HomeConn, IndConn, InfraConn, DR-Expo, and GridWise Expo. The call for speakers will remain open until March 31.
• View topic areas and submit speaker suggestions
• View the preliminary agenda

Visit www.connectivityweek.com/2011/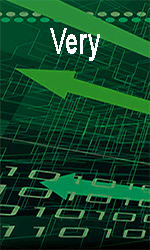 Buildy Award Nominations Now Open
Since 2004, the Buildy Awards have been presented at ConnectivityWeek to leaders, visionaries, and implementers of smart devices and smart systems. New in 2011 is Buildy Face Time, an opportunity to increase the visibility of all selected nominees during the Tuesday evening reception. Candidates may enter the competition by nominating themselves, their own company, or their peers by April 15 online. Finalists will be notified by April 29.
• See Buildy Award categories and submit nominations

Visit www.connectivityweek.com/2011/
Preliminary Agenda is Online
Consisting of more than 50 sessions and featuring an anticipated 200 industry experts and thought leaders, the ConnectivityWeek agenda offers a content-rich program covering the value propositions, business models and technologies of smart energy.
• View preliminary agenda
Visit www.connectivityweek.com/2011/
Early Registration Open
Registration for ConnectivityWeek 2011 is now open. There are a number of registration options available, each designed to help make the most efficient use of your time and money. Register now and take advantage of the discount. Early registration ends April 10.

• Register now - Visit www.connectivityweek.com/2011/

---
[Home Page] [The Automator] [About] [Subscribe ] [Contact Us]