---
Design Firm Helps Historical Dubuque Iowa Building Promote Sustainable Awareness
Ankeny, Iowa – March 8, 2011 – QA Graphics®, creator of award-winning sustainable education solutions, has provided an educational dashboard to be displayed in Dubuque, Iowa's newly renovated Roshek building to promote sustainable awareness among building occupants and the community.

The Roshek Building Redevelopment is the largest sustainable project ever completed in the city of Dubuque. The historic Roshek building, located downtown Dubuque, was built in two halves from 1929-1931, with its rehabilitation beginning in early 2009. The major redevelopment was driven by IBM, the largest of several tenants now residing in the renovated building. When choosing Dubuque as the new location for its new global delivery center, IBM's decision was influenced by the city's sustainability initiative, which matched their corporate philosophy.

As Mike Daniels, senior VP of IBM Global Technology Services stated in 2009, "[We looked at] the strong positive public-private partnership within the city, its competitive business and the talent and skills that Iowa and the Midwest have to offer. We continue to invest in IBM's future and recruit the skilled persons we need to grow our business. The Dubuque Service Delivery Center is a model for creating new opportunities, and we look forward to working with the City and the State of Iowa to accomplish great things together."

IBM worked with Dubuque Initiatives, a nonprofit development company dedicated to downtown revitalization to find a location. In following sustainable initiatives, it was decided to rehabilitate the Roshek building rather than building new, as redeveloping an existing structure is one of the most sustainable choices that can be made for a project of this magnitude. The almost three hundred thousand square-foot building was renovated according to the U.S. Green Building Council's® LEED® (Leadership in Energy & Environmental Design) green building rating system, requiring almost $43 million for the updates. The building is on target to receive LEED Gold status this spring. As part of the certification process, QA Graphics' solution, the Energy Efficiency Education Dashboard®, was used to help achieve the Innovation in Design Education LEED credit.

"Building owner, Dubuque Initiatives chose to use a dashboard as part of the educational avenue, in order to help citizens of Dubuque and visitors become more acquainted with LEED," said Bill Callahan, president of the Dubuque Initiatives. "We also wanted to have it made known the events happening in Dubuque, and collaborated with the Chamber to help bring to light all that Dubuque has to offer."

QA Graphics created an Energy Efficiency Education Dashboard (EEED) application to serve as an educational tool to demonstrate Roshek's sustainable features with occupants and the community. Through education, occupants and visitors can understand how they too can be more sustainable and make an efficient impact on the building. The EEED is an interactive solution, similar to a website. Displayed on a 32-inch touchscreen in the lobby, it provides information explaining what LEED is, as well as what sustainable features are in place to meet the LEED green building certification requirements. Details about the rehabilitation are shared, explaining what features were restored, like the handrails and hardwood floors, as well as materials that were recycled or reused. Also described are other sustainable features throughout the building, including an energy-efficient mechanical system, reflective roof, water-efficient fixtures, and awnings to reduce solar heat gain.

"Providing a public display such as this allows us to share what makes a sustainable building, and it gets everyone motivated to change their actions towards sustainability," said Jeff Rusch of Gronen Properties, Facilities Manager of the Roshek building.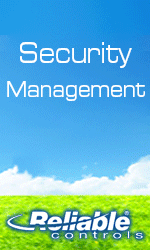 The Energy Efficiency Education Dashboard is complimented by interior signage throughout the building with building tours to follow to encourage everyone to embrace sustainable practices. The dashboard also serves as an overall building display, providing a live weather forecast, history of the building and a business directory. It also connects visitors with other important community resources, such as information about the City of Dubuque, the Dubuque Area Chamber of Commerce and the Dubuque Convention & Visitors Bureau.

"We're happy to have been a part of the Roshek Rehabilitation Project, helping ensure that education is available for Roshek occupants as well as the residents and visitors of the Dubuque community," said Dan McCarty, president of QA Graphics. "By demonstrating the building's sustainable features, viewers will be motivated to continue sustainable initiatives in their own lives."

Dubuque welcomes the public to visit the Roshek building and reacquaint themselves with the services it has to offer, as well as the educational technology that the building now embraces. To learn more about the Energy Efficiency Education Dashboard and how such a solution helps organizations promote sustainable awareness, visit www.qagraphics.com/eeed.

About QA Graphics
QA Graphics is an innovative graphic development company specializing in the green building industry. The company is an industry leader in the design of award-winning energy education dashboards used to showcase organizations' building performance and sustainable initiatives. QA Graphics also provides comprehensive creative services including graphic outsourcing, 3D design/animation, drafting, web development, virtual tours, multimedia solutions and other interactive content. Visit www.qagraphics.com to learn more.



---


[Click Banner To Learn More]
[Home Page] [The Automator] [About] [Subscribe ] [Contact Us]