---
Tridium Announces New OpenADR Simple Client Driver
Richmond, VA - March 14, 2011 - As part of Tridium's continued commitment to helping building owners reduce energy use and cost, the company announced today the market availability of a new OpenADR (Open Automated Demand Response) simple client driver for the NiagaraAX Framework.

This software driver is based on OpenADR specification 1.0, and enables communication between NiagaraAX Hosts and Utilities, allowing ISO's and Aggregators to support Automated Demand Response Programs.

OpenADR specifications outline a specific communication model that uses the Internet to send Demand Response signals to end-user facilities to curtail energy loads. OpenADR programs are used in commercial, industrial and residential settings to reduce cost, promote interoperability among demand response technologies, and allow utilities and energy providers to better manage pricing and critical load issues while actively engaging with their consumers.

With the OpenADR Client driver, users have the ability to collaborate utilities with end-user facilities to perform automatic load shedding events to curtail energy consumption during peak usage. The system architecture of the OpenADR program includes three parties: the energy provider, the Demand Response Automation Server (DRAS), and the facility that is consuming the energy.
Tridium's OpenADR Simple Driver has been validated with the Akuacom DRAS (www.akuacom.com) and requires NiagaraAX version 3.5 or higher with a licensed OpenADR software module. "The addition of the OpenADR Simple Driver to our expanding portfolio of software drivers provides opportunities to create standards for demand response for a growing population with growing demands, as well as control energy usage while reducing costs" said Marc Petock, Tridium's vice president global marketing & communications.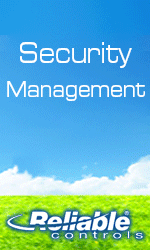 Additional information about OpenADR can be found at http://www.openadrcollaborative.org.

About Tridium Inc.
Tridium is the global leader in open platforms, application software frameworks, automation infrastructure technology, energy management and device-to-enterprise integration solutions. Our technologies extend connectivity, integration and interoperability to the millions of devices deployed in the market today and empowers manufacturers to develop intelligent equipment systems and smart devices that enable collaboration and communication between the enterprise and edge assets.

The Niagara Framework® is a software platform that integrates diverse systems and devices regardless of manufacturer, or communication protocol into a unified platform that can be easily managed and controlled in real time over the Internet using a standard web browser. By integrating today's diverse building systems such as environmental controls, security, lighting, energy, video, fire and life safety, Niagara is creating better buildings---ones that are smarter, use less energy, are more efficient, have lower operating costs, are safer and contribute to a sustainable environment. Today, there are close to a quarter million instances of the Niagara Framework operating in 50 countries.

The Sedona Framework™ is an open source development framework that provides a complete software platform for developing, deploying, and managing pervasive device applications at the lowest level. It brings the power of programmable control and the Internet down to extremely inexpensive devices. The Sedona Framework distributes decision making control and manageability to any device and brings intelligence and connectivity to the network edge and back.

The company is an independent business entity of Honeywell International Inc.

Additional information about Tridium is available at www.tridium.com.


---


[Click Banner To Learn More]
[Home Page] [The Automator] [About] [Subscribe ] [Contact Us]