---
Johnson Controls guarantees $4.7 billion in savings for U.S. public sector energy efficiency projects

Johnson Controls Executive Meets with State Governors to Encourage Support of Public, Private Sector Energy Savings Projects, Job Creation

MILWAUKEE - Johnson Controls (NYSE: JCI) disclosed its current public sector building efficiency projects in the United States are guaranteed to save more than $4.7 billion in reduced energy, water and operational costs over the next 10 years. Additionally, it has already produced over $19 billion in energy savings for both its public and private sector customers. Johnson Controls Building Efficiency business unit, a global leader in making public and private buildings more energy efficient, has over 1,000 active projects in federal, state and local government facilities across 50 states, including administration buildings, hospitals, universities, schools, airports, correctional facilities and public housing.

C. David Myers, president of Johnson Controls Building Efficiency, recently met with a group of state governors attending the National Governors Association meeting in Washington, D.C. Myers told the state leaders that building efficiency projects provide guaranteed energy and budget savings, reduce greenhouse gas emissions and immediately create local jobs - all with no upfront cost to the government facility.

"Buildings are responsible for 40 percent of the greenhouse gas emissions in the world. Improving their performance represents a large opportunity to save energy and reduce the impact of harmful gases on the environment," Myers said. "Leaders are already achieving substantial savings through building retrofits and many have said they plan to place a greater emphasis on energy efficiency and sustainability initiatives as they look for ways to reduce spending and create local jobs."

In addition to the $19 billion in cost savings that Johnson Controls has already achieved for both its public and private sector customers, these projects have resulted in the reduction of more than 15 million metric tons of carbon dioxide or "greenhouse gas" emissions since 2000 - roughly the same level of emissions generated from the energy use of 1.3 million homes in one year.

Public sector building improvement projects are typically funded through a performance contracting model which requires no upfront investment by the institution because the guaranteed energy savings offset the cost of facility improvements over time.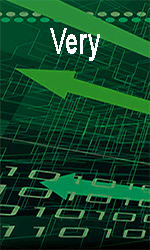 After the project has been completed, customers continue to benefit from ongoing energy and operational savings. On average, Johnson Controls' energy efficiency projects result in annual energy savings of 20 to 40 percent. Measures used to make buildings more "green" include the installation of high efficiency HVAC equipment and control systems as well as updated lighting systems, insulation, water efficiency measures and renewable energy solutions.

Myers said public leaders can help create local jobs for engineers, installers, technicians and mechanics and further protect the environment by enabling legislation that will allow commercial building owners access to financing for guaranteed energy savings projects in the private sector.

"In addition to improving the performance of public buildings, our elected leaders have a tremendous opportunity to help make commercial buildings more efficient and create local jobs by providing financing vehicles and tax credits that encourage investment in private sector commercial building retrofits," Myers said.

About Johnson Controls
Johnson Controls is a global diversified technology and industrial leader serving customers in over 150 countries. Our 142,000 employees create quality products, services and solutions to optimize energy and operational efficiencies of buildings; lead-acid automotive batteries and advanced batteries for hybrid and electric vehicles; and interior systems for automobiles. Our commitment to sustainability dates back to our roots in 1885, with the invention of the first electric room thermostat. Through our growth strategies and by increasing market share we are committed to delivering value to shareholders and making our customers successful.

About Johnson Controls Building Efficiency
Johnson Controls delivers products, services and solutions that increase energy efficiency and lower operating costs in buildings for more than one million customers. Operating from 500 branch offices in 148 countries, we are a leading provider of equipment, controls and services for heating, ventilating, air-conditioning, refrigeration and security systems. We have been involved in more than 500 renewable energy projects including solar, wind and geothermal technologies. Our solutions have reduced carbon dioxide emissions by 13.6 million metric tons and generated savings of $7.5 billion since 2000. Many of the world's largest companies rely on us to manage 1.5 billion square feet of their commercial real estate.
For more information visit http://www.johnsoncontrols.com






---


[Click Banner To Learn More]
[Home Page] [The Automator] [About] [Subscribe ] [Contact Us]