---
NAESCO Federal Market Workshop Brings Together Public and Private Sector To Discuss Exciting New Federal Efficiency Projects
WASHINGTON, D.C. -- The National Association of Energy Service Companies (NAESCO) will host its Sixth Annual Federal Market Workshop on March 16 at the Pepco building in Washington, DC. This workshop will focus on how the energy efficiency marketplace can leverage the unique opportunities created by the current Administration's interest in investments in energy efficiency. It continues the industry dialogue with the public sector concerning the value of ESCO –delivered energy efficiency retrofit projects in producing major cost-effective reductions in energy consumption at federal facilities.
The sixth annual NAESCO Federal Workshop is a forum for private and public sector representatives to talk candidly about the evolving role of ESPCs in the federal marketplace and discuss whether the use of ESPCs continues to be a key federal strategy to meet its energy reduction mandates. Aggressive federal energy mandates are in place to require all federal buildings to cut their energy use drastically. This workshop will focus on whether energy service providers have been able to effectively leverage their capabilities and turn these opportunities into energy and dollar savings at federal facilities as well as the efforts to overcome barriers that continue to impede project implementation.

Workshop Session Highlights:

• Assessing the Federal Commitment to ESPCs
• Making US Embassies Energy Efficient: Leading by Example
• HUD Works to Get its Energy Efficiency Houses in Order
• What is the Impact of the Stimulus Money on State and Local Government Spending on Efficiency: What We Know So Far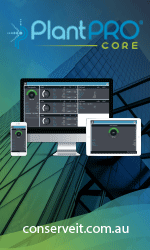 Speakers at the workshop include hands-on program managers and policy officials including:


• Nancy Sutley, Chair of the White House Council on Environmental Quality (CEQ)
• Tim Unruh, Program Director, Federal Energy Management Program
• LeAnn Oliver, Program Manager, Office of Weatherization & Intergovernmental Programs, U.S. Department of Energy
• Richard Santangelo, Public Housing Energy Program Advisor, U.S. Department of Housing & Urban Development
• Jeffrey Genzer, Partner, Duncan, Weinberg, Genzer & Pembroke
• Mark Bailey, Team Leader, State Energy Program, Office of Energy Efficiency & Renewable Energy, U.S. Department of Energy
• Keith Curtis, Senior Energy Advisor, Office of International Operations, International Trade Administration, U.S. Department of Commerce
• Alicia Collier, Director of Global Energy Policy, Honeywell
• Patrick Sweeney, Vice President, Sales, Pepco Energy Services
• Britta MacIntosh, Vice President, Business Development, NORESCO
• Natasha Shah, Director, Federal Energy Division, Siemens Industry, Inc.
• Donald Gilligan, President, NAESCO

About NAESCO
For more than 25 years, the National Association of Energy Service Companies has been the preeminent national trade organization representing and promoting the energy efficiency industry in the marketplace, the media, and the government both at the state and federal level. Working with NAESCO allied trade groups, policy groups and customer representatives, NAESCO is a strong proponent of the use of energy efficiency as the first among all resources in developing a state, national, and global energy portfolio and an advocate for the delivery of cost effective energy services to all customer classes.

NAESCO's membership consist of key industry players, including ESCOs, energy efficient and renewable energy equipment manufacturers and distributors, distribution companies, distributed generation companies, engineers, consultants, financial institutions, and government entities.
For more information visit http://www.naesco.org
---


[Click Banner To Learn More]
[Home Page] [The Automator] [About] [Subscribe ] [Contact Us]