---
The Energy Management solution for Systems Integrators has arrived…
Cambridge UK – Wednesday 16th March 2011- The Energy Management solution for Systems Integrators has arrived…
eSight Energy has launched eSight Essential, the energy management solution for Systems Integrators. An entry-level version of the full eSight energy management suite, eSight Essential can be easily integrated as it is fully compatible with most data collection and BMS systems including Tridium Niagara architecture, oBIX, Obvius AcquiSuite, Trend Supervisor, EnergyICT, IMServ, CSV and other spreadsheet formats.

Ideal for small and medium sized organisations with up to 75 meter points, eSight Essential can be purchased and downloaded directly from the web at a one-off cost, providing intuitive energy analysis with no ongoing fees. The software is easy to purchase, install and use, and offers the same powerful energy analysis technology as the established market-leading energy management suite, eSight.
Once locally installed by a Systems Integrator, the software is fully web-enabled and can be accessed by verified users from any location through a web browser. eSight Essential offers different account level access depending on the experience of the user, with Advanced and Express users able to access comprehensive and simplified versions of the software respectively.

Energy management systems have enabled companies to save up to 20% on energy bills in just 6 months, with a return on investment typically achieved in under a year. Now, with eSight Essential kits available online for up to 25, 50 and 75 meter points, smaller organisations can cost effectively monitor energy usage in order to reduce their energy spend, improve efficiency and lower CO2 emissions.
Systems Integrators can now register with eSight Essential and benefit from offering clients the leading energy management software solution. The eSight Essential Systems Integrator Starter Kit includes everything required to install, use and supply eSight Essential including a full version of eSight Essential 25, training videos and manuals, product information to introduce the software to clients and a 20% discount on all future purchases of eSight Essential.

To find out more about becoming an eSight Essential Systems Integrator, visit www.eSightessential.com or email essential@eSightenergy.com.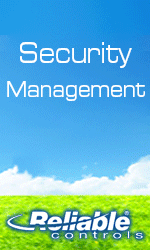 About eSight Energy
eSight Energy provides energy management solutions for use across any type of building or process. With installations across the US, Europe, Middle East and Asia, solutions are provided through a network of resellers and systems integrators. Products from eSight Energy allows organisations to cut energy consumption, reduce costs and lower CO2 emissions.
eSightŪ is an enterprise wide solution for managing energy across both large single site organisations and multi site organisations often with a global reach. eSightŪ integrates diverse systems regardless of manufacturer into a single solution allowing energy management to be easily managed over the Internet using a standard web browser. eSightŪ is a multi lingual application allowing easy deployment across multinational companies.
eSight EssentialTM is an entry level solution allowing smaller buildings to have to have access to cutting edge energy management software. eSight EssentialTM is intuitive, easy to install and integrates easily with building management systems or other metering data.
Additional information about eSight Energy is available at www.eSightenergy.com



---


[Click Banner To Learn More]
[Home Page] [The Automator] [About] [Subscribe ] [Contact Us]