---
Encelium Technologies' Meshberg and Forney Guest Speakers at Lightfair International, Address Lighting Control Designs
Educational Sessions to Address Lighting Control Designs

PHILADELPHIA, PA, March 18, 2011 – Encelium Technologies' Gary Meshberg, LEED-AP, LC, director of sales, and Brendan Forney, engineering manager, have been named guest speakers at LIGHTFAIR International (LFI), the largest annual architectural and commercial lighting trade show and conference worldwide. Hosted in collaboration with the Illuminating Engineering Society and International Association of Lighting Designers, LIGHTFAIR Daylighting Institute® and LIGHTFAIR Institute® educational sessions are being held on Sunday, May 15, and Monday, May 16, at the Pennsylvania Convention Center in Philadelphia.

Meshberg and Forney will address "Design of Electric Lighting Controls for Daylighting" and "Control Decisions: Design through Commissioning," respectively. The three-hour intermediate-to-advanced level courses will provide a comprehensive overview of a wide range of lighting technologies and strategies.

The "Design of Electric Lighting Controls for Daylighting" session will focus on daylight harvesting strategies and technologies in a case study format for real-world context. Information about current approaches, main issues and emerging technologies, including the use of open and closed loop sensing, photosensor characteristics, control algorithms and commissioning, will be addressed.

"Energy efficiency through daylighting can only be realized when electric lights are dimmed or switched," said Meshberg. "Therefore, it is important to understand how to properly commission, design and set up a daylight harvesting control system while learning about the various technologies and types of equipment."

In terms of design choices, "Control Decisions: Design through Commissioning" will focus on important design decisions related to today's lighting control technology and strategies. Tips for ensuring the proper system is specified, installed and commissioned to meet the original design objectives will be highlighted. In addition, the seminar will address typical problems encountered and corrective measures to overcome potential obstacles throughout each phase of design and construction.

"Some of the most common design errors are rooted in a lack of understanding related to the scope and design intent of each project," explained Forney. "The learning objective of this session is to offer a clear understanding of where each control strategy makes sense for different buildings and spaces; what, if any, are the alternative solutions; understanding logistics and processes during construction administration; and gaining familiarity with the commissioning process."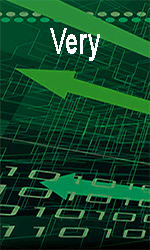 Encelium Technologies is a leading international technology company specializing in addressable lighting control systems for commercial buildings. The company's Energy Control SystemTM (ECS) incorporates six distinct, user-friendly energy management strategies that include daylight harvesting; smart-time scheduling; task tuning; personal software-based controls; and variable load shedding. Utilizing the power of addressable networking technology, in conjunction with advanced control hardware and software, ECS typically secures lighting energy savings of 50 to 75 percent in a wide range of commercial applications. ECS, along with the system's hardware and software technology, will be featured at Encelium's LFI trade show exhibit.

Since being established in 2001, Encelium has installed ECS in more than 35 million square feet of commercial space throughout North America and Europe. These installations range from office buildings, schools and healthcare and public facilities, to parking garages and stadiums.

Headquartered in Teaneck, N.J., Encelium maintains operations in the U.S., Canada and Europe. Over the past two years, the company has experienced tremendous growth, posting nearly a 100-percent annual sales increase.

The LIGHTFAIR International Trade Show & Conference takes place May 17–19, 2011.

For more information visit http://www.encelium.com










---

[Click Banner To Learn More]
[Home Page] [The Automator] [About] [Subscribe ] [Contact Us]