---
Revised ZigBee Smart Energy Version 2.0 Technical Documents Available for Public Comment

Revisions include updates inspired by an open development process from public and members to create comprehensive energy management standards for the HAN

San Ramon, Calif. – March 22, 2011 – The ZigBeeŽ Alliance, a global ecosystem of organizations creating wireless solutions for use in energy management, residential, commercial and consumer applications, today announced that the current revisions of the ZigBee Smart Energy version 2.0 Technical Requirements Document (TRD) and Public Application Profile are available for public comment by the Smart Grid community at large. Public comments received last year for both documents, and Alliance responses, are also available for review. The Alliance continues its leadership role in expediting Smart Grid standards and is now accepting public comment on these revised documents for 30 days.

The Alliance received thousands of comments from around the world that were carefully reviewed and evaluated for inclusion in the updated documents. The revised documents reflect the work of many stakeholders in the industry, including product manufacturers, utilities, chip makers, meter manufacturers and numerous other Smart Grid leaders. The HomePlug Alliance, International Society of Automotive Engineers, SunSpec Alliance and Wi-Fi Alliance, among many others, made contributions to the proposed standard.

"The posting of these revised drafts of ZigBee Smart Energy 2.0 documents marks another significant milestone in the ongoing evolution of a standard for home area networks, advanced metering infrastructure and energy management," said Bob Heile, chairman of the ZigBee Alliance. "The support received from the Smart Grid community was tremendous and the documents reflect contributions from numerous individuals and organizations worldwide. The ZigBee Alliance will continue driving development of the standard and will offer more public comment opportunities to ensure the most comprehensive standard with the broadest levels of support for energy management and efficiency in homes."

Public comments on the ZigBee Smart Energy 2.0 TRD and Public Application Profile are accepted through online submission. All documents can be found at www.ZigBee.org/SmartEnergy. All comments must be received by April 26, 2011. The Alliance will announce future public comment periods based on the successful completion of development milestones.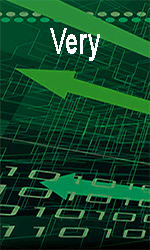 The Public Application Profile and TRD are driven by the Market Requirements Document that was made publicly available in June 2009. ZigBee Smart Energy version 1.0 standard, currently in wide deployment, has been publicly available since May 2008.

ZigBee Smart Energy – The Standard for Smart Metering and Energy Management in Home Area Networks

ZigBee Smart Energy enables energy service providers and utilities to wirelessly communicate with and manage common household devices such as smart thermostats, in-home displays and appliances. It improves energy efficiency by allowing consumers the means to manage their energy consumption more precisely using automation and near real-time information. Consumers have the ability to choose from more than 100 ZigBee Certified products using ZigBee Smart Energy to save money and energy. It also helps utilities and energy providers implement new advanced metering and demand response programs to drive greater energy management and efficiency, while responding to changing government requirements.

For more information and a list of ZigBee Certified products, visit: www.ZigBee.org/SmartEnergy.

ZigBee: Control your world
ZigBee offers green and global wireless standards connecting the widest range of devices to work together intelligently and help you control your world. The ZigBee Alliance is an open, non- profit association of approximately 400 organizations driving development of innovative, reliable and easy-to-use ZigBee standards. The Alliance promotes worldwide adoption of ZigBee as the leading wirelessly networked, sensing and control standard for use in consumer, commercial and industrial areas.
For more information, visit: www.ZigBee.org.







---


[Click Banner To Learn More]
[Home Page] [The Automator] [About] [Subscribe ] [Contact Us]