---
Seattle hosts founding event for BACnet users in airports, hospitals, factories

Dortmund/Marietta GA, Mar 25, 2015. – BACnet faces the growing role of IT in building automation and speeds up communication with its users. The roll-out of a worldwide education event for building planners and facility managers takes place in Seattle, WA on April 21st. Opened by the city of Seattle, the foundation event of the BACnet Roadshow 2015 provides a comprehensive program about the new capabilities of the BACnet standard.

"Controls configuration will become much like selecting apps for your smart phone", says Andy McMillan, President of BACnet International. The approach of the growing BACnet community in the building automation and energy management industry is clear. With more functionalities and connections to the Internet of Things, suppliers develop new devices and solutions for customer needs. Airports, hospitals, factories – they all count increasingly on BACnet as a cornerstone for reliable investments.

The many faces of BACnet and its expansion from HVAC into other areas is a key topic presented by the standardisation committee and the vendors who are members of the world spanning BACnet community. Deeper insights into interoperable devices will be presented by Delta Controls, EnOcean, Blue Ridge Technologies, ConnectAIR, E+E Elektronic, Engenuity Systems, Measurelogic, Oberix and PCVue.

Eagerly awaited is the enhenced BACnet testing and certification system that will be introduced for the very first time. After Seattle, the Roadshow will move on to the rest of the word, communicating the progress of BACnet in Europe and Asia. The program of the foundation event in Seattle and information about the subsequent locations are available at www.bacnetroadshow.org

About the BIG-EU
The BACnet Interest Group Europe (BIG-EU) promotes the use of the global BACnet communication standard ISO 16484-5 in building automation and security technology in Europe. Founded in 1998 by 18 companies from the building automation industry, today the BIG-EU has over 100 members from Belgium, Denmark, Germany, England, Finland, France, Ireland, Italy, Canada, the Netherlands, Norway, Austria, Poland, Sweden, Switzerland, the Czech Republic and the USA. The objectives of the BIG-EU are to take into account European interests in the development of the BACnet standard and the exchange of information with the ASHRAE SSPC 135 committee responsible for BACnet, as well as the American BACnet community, and joint marketing, a common standard for qualifications offered and the shared creation of technical guidelines. For further information, please visit www.big-eu.org.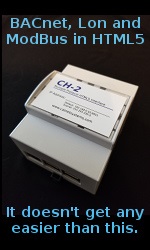 About BACnet International
BACnet International is an industry association that facilitates the successful use of the BACnet protocol in building automation and control systems through interoperability testing, educational programs and promotional activities. BACnet International oversees operation of the BACnet Testing Labs (BTL) and maintains a global listing of tested products. The BACnet standard was developed by the American Society of Heating, Refrigerating and Air-Conditioning Engineers (ASHRAE) and has been made publicly available so that manufacturers can create interoperable systems of products. BACnet International complements the work of the ASHRAE standards committee and BACnet-related interest groups around the world. BACnet International members include building owners, consulting engineers and facility managers, as well as companies involved in the design, manufacturing, installation, commissioning and maintenance of control equipment that uses BACnet for communication. For more information, please visit www.bacnetinternational.org


---


[Click Banner To Learn More]
[Home Page] [The Automator] [About] [Subscribe ] [Contact Us]