---
QualityLogic Announces Second IEEE 2030.5 Accelerator Program

Test Tool Program to Accelerate Maturity and Adoption of IEEE 2030.5 (SEP 2) Standard

SIMI VALLEY, Calif. (March 17, 2016) - QualityLogic, a leading developer of interoperability test tools for the smart grid industry, today announced a program to accelerate the maturity and adoption of IEEE 2030.5 technology (also known as Smart Energy Profile 2.0, or SEP2).

The IEEE 2030.5 community has worked diligently to put a certification program in place, and the QualityLogic Accelerator Program moves the industry forward with updated test tools to support certification, engineering and deployment testing of products in this marketplace.

IEEE 2030.5 is the internationally adopted standard for providing secure encrypted smart grid communications from energy management systems to end users and devices. It has been adopted as the interface standard between utilities and emerging "smart" inverters that integrate renewable energy, electric vehicles, and other distributed energy resources into grid operations. It is also being adopted for residential demand response applications.

Participants in the IEEE 2030.5 Accelerator Program 2016 receive significant product discounts, early access to new tests, discounted support and training, and influence in setting the priority of test case and feature development for the QualityLogic IEEE 2030.5 Test Systems.

QualityLogic has been licensing IEEE 2030.5 Ad Hoc and Functional Test Systems based on the IEEE adopted Smart Energy Profile 2.0 since 2011. The new Accelerator Program offers key additional capabilities:

- Improved Certification Testing with 33 new Conformance Tests that enable a single tool set to conduct certification testing for either an IEEE 2030.5 Server or Client.
- Conformance tests for Distributed Energy Resources – e.g., Solar, Storage and EVs – and EV charge scheduling based on the IEEE standard
- Additional support in the Ad Hoc Testers for DER Integration Testing
- Support for IEEE 2030.5 Common California Rule 21 Implementation Guide for Smart Inverters
"We saw significant interest in our initial accelerator program in 2014, and we expect commitments for the 2016 program from new and current customers," said James Mater, General Manager Smart Grid, QualityLogic. "We want to make sure that companies committed to bringing interoperable IEEE 2030.5 products to market in the near future have the opportunity to participate in this exceptional program."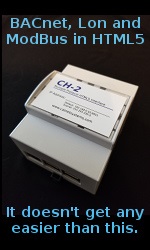 The Accelerator Program includes:
- Significant discounts
- Two early releases prior to general availability
- Input on priorities for the development schedule
- Maintenance during the Accelerator 2016 program duration
- Discounted additional hours of technical support
- IEEE 2030.5 training workshop

For more information on QualityLogic's SEP 2.0 Test Tools, visit www.qualitylogic.com.

ABOUT QUALITYLOGIC
QualityLogic designs, develops and sells smart grid test tools and associated training and support services, as well as advanced testing services. The Company was selected by the OpenADR Alliance to develop the official conformance and interoperability test tool for OpenADR compliant products, and has been delivering IEEE 2030.5 (SEP 2) conformance and interoperability test tools worldwide since 2011. The Company also offers test and certification program consulting and services for Smart Energy technologies and web and mobile applications. QualityLogic is an active participant in Smart Grid standards activities and conferences. For more information, visit https://www.qualitylogic.com/Smart-Grid/.

---


[Click Banner To Learn More]
[Home Page] [The Automator] [About] [Subscribe ] [Contact Us]