---
Greenvity Wideband PLC Chips Provide True Energy Savings for Next Generation of Smart Meters
Wideband Power Line Communication technology provides high speed, reliable and extended range for demand response and real-time control

SAN JOSE, Calif. – March 8, 2017 – Greenvity Communications, a pioneer in Internet of Things (IoT) turnkey solutions for smart meter, smart lighting and home/building automation, announces the Hybrii-LB GV7013LB, an innovative system-on-chip (SoC) with Wideband Power Line Communication (WB PLC) technology that provides high speed, reliable and extended range communication for next-generation smart meter applications. The Greenvity GV7013LB specifically addresses slow speed, high latency and high noise interferences, difficulties that Narrowband PLC (NB PLC) technology encounters in environments such as China and India.

Many current smart meters are enabled by either NB PLC or Narrowband wireless (NB RF), which means they are limited by slow speed, long latency and noise at low frequency bands. Smart meter OEMs predict that due to the high performance, long range capabilities and cost-effectiveness of wide band PLC, WB PLC will replace most NB PLC and NB RF solutions in the next generation of smart meters.

The highly integrated GV7013LB offers high performance and robust power line connectivity with raw data rate over the line up to 4 Mbps, which supports demand response and real-time control to save energy in smart meter applications. The GV7013LB can be configured to scale the upper frequency of the spectrum from 7MHz to 15MHz—an innovative and unique feature that allows Greenvity's chip to adapt to different regulations and environments in many countries. For instance, using OFDM technology across the 2 MHz to 12 MHz spectrum complies with requirements set by regulatory agencies in China and other Asian countries. The Hybrii-LB offers reliability and increases noise immunity in a system that enables long distance communications up to 1.5 Km. In addition, the Hybrii-LB chip integrates the proprietary relay algorithm as an option to extend range beyond 1.5Km.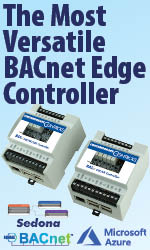 The GV7013LB chip integrates a microprocessor for low power management and intelligent networking that can support up to 1,000 meters per network. It can be deployed inside smart meters, concentrators and data collectors. The Hybrii-LB chip is designed and tested for industrial temperature requirements (-40 degrees C to +85 degrees C), making it suitable for many industrial applications including smart meter applications.

Availability
Greenvity's Hybrii-LB GV7013LB is currently available for high volume order. The Hybrii-LB chips have been deployed successfully in many smart meters in southern China and are scheduled to be deployed in India in the second half of 2017. Please contact sales@greenvity.com for pricing and technical details.

About Greenvity Communications
Greenvity Communications is a solution provider for the Internet of Things (IoT) focused on smart LED lighting, home and building automation, smart meters and M2M. Greenvity is transforming the IoT market with its innovative and patented Hybrid-Mesh™ communication technology that integrates Wideband Power Line Communication (WB PLC) and RF wireless with unique algorithms for hybrid medium mesh networking for robustness and extended range. Greenvity's mission is to provide customers turnkey solutions from system-on-chips, modules, systems, software, mobile apps and cloud to significantly reduce customers' time-to-market and cost of development. Greenvity is a privately held company based in Silicon Valley. www.greenvity.com




---

[Click Banner To Learn More]
[Home Page] [The Automator] [About] [Subscribe ] [Contact Us]