---
Haystack Connect 2017 Keynote Speakers & Technical Program

There are, technically, a lot of reasons to attend Haystack Connect 2017

3-Day Technical Conference at the Saddlebrook Resort Tampa
See the very latest software and hardware solutions for the Building Industry exhibited in the Vendor Showcase
Meet and network with leading experts in our industry that are implementing real solutions that combine diverse devices, systems, data and protocols
Learn how Project Haystack standards and Haystack "tagging" are creating "Smart Data" to streamline engineering and deployment of smart devices, smart equipment, smart systems and smart buildings

The Keynote Speakers

Rita H. Wouhaybi, Ph.D., System Architect, Industrial & Energy Solutions Division, Internet of Things Group at Intel Corporation
"Beyond Buildings: Data Models and Project Haystack"

Milan Milenkovic, Founder and Principal at IoTsense
"IoT Semantic Interoperability and Project Haystack: Beginning of a Beautiful Friendship"

One of the most important is the high-quality technical program - sessions by industry experts that get to the real issues and solutions in connecting smart devices and their data into solutions. All of the Sponsors will be exhibiting their latest products in the Vendor Showcase. You won't want to miss this!

The Technical Program

Project Haystack Technology:

Introduction to Project Haystack and Data Modeling
An Introduction to Project Haystack for Facility Managers
Project Haystack and the End User – How Owners Benefit from Project Haystack
Deep Dive into the Haystack 3.0 Meta Model and the Haystack 3.0 Authentication Model
Time Series Data and Haystack - Transforming Real-Time Data into Actionable Information, and Provide the Means to Analyze and Visualize the Data to Assist in the Business Decision Processes
When Tags Are Introduced to Numbers, the Sum is Greater than the Whole
Review of Major Additions to the Haystack Tagging Library and Equipment System Models
Statistical Learning
Security:

Security for Our Devices and Systems; Protect the BAS; Secure the Data; Isolate Every Stream; Virtualize the Edge
Using SSL and VPNs to Provide Security for Connected Systems
Why Building Services Warrant a Dedicated Networking Infrastructure
Tools & Applications:

Implementing Haystack Tagging with Wire Sheet Programming Tools
Open-Source Tools for Haystack Data Modeling
Network Analytics: The Next Big Thing to Improve Performance and Reliability of Building Systems
Integrating Niagara 4 Data and Tags Automatically with a Haystack Sync Service
Package Management and E-commerce Portal for the Haystack Community
A Unified Asset Data Platform to Facilitate Translation of Standards
Wired and Wireless Communications Options and Challenges in Building IoT Applications
Building Analytics Beyond HVAC and Metering
Real-World IoT Deployments:

Industrial IoT & Connected Buildings - Understanding Challenges, Benefits, Vulnerabilities and the Role of Meta-Data Tagging
Large Scale IoT Architectures - The Role of the Cloud and the Edge - Lessons Learned in Large Scale Cellular-Connected System
Go Big or Go Home: Lessons Learned from Large Scale Deployments of Data Analytics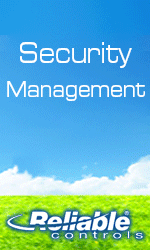 Next-Generation Hardware:
Hobbyist Computers - Is Control and Data Modeling Now Free?
Using the Sedona Framework to Create a Truly Open Controller
The Open Source "Studs" Effort - Building Reliable Embedded Software with Fantom

The Community – Bringing Together Standards Groups and Open Source Communities:
Use of Meta-Data and Semantic Tagging in BACnet® and ASHRAE Efforts on Meta-Data
Leveraging the Open Source "edgeXfoundry" Effort with Project Haystack to Simplify Industrial IoT
Department of Energy Support for Fault Detection & Diagnostics
The Sedona Alliance – Furthering the Options for Open Control Platforms
Promoting Haystack Tagging in CMMS, EAM, and ERP for Industrial Control System Integration and Predictive Maintenance
Haystack in Projects:

How Data "Tagging" Enables Root Cause Analysis at Scale
Project Haystack on the Energy Path
From Tagging and Analytics to Data-Driven Maintenance
*Note: Technical Program is subject to change. The Intel logo, and Intel are registered trademarks of Intel Corporation in the U.S. and/or other countries. Other names and brands are the property of their respective owners.

All Conference Registrations are being handled online. Register today at www.haystackconnect.org/register. If you have any questions about Haystack Connect 2017, please contact the Conference Manager, Robin Bestel at robin@haystackconnect.org.

We are looking forward to a very successful Haystack Connect 2017 and seeing you there!


---


[Click Banner To Learn More]
[Home Page] [The Automator] [About] [Subscribe ] [Contact Us]