---
New York School Promotes Sustainable Curriculum with Energy Dashboard

May 3, 2011 – Buffalo, New York – QA Graphics provider of the award-winning Energy Efficiency Education DashboardŽ, has created an educational display for Nichols School in Buffalo, New York, to help inform students about the campus' sustainable initiatives and efficient resource use.

Nichols School, grades 5-12, was named the winner of QA Graphics' 2010 "Showcase Your School's Green Efforts" contest. QA Graphics had called on schools to share why their school is sustainable, and worked with the national U.S. Green Building Council (USGBC) to reach out to state chapters for contest support and judging. Then, the public cast their vote to decide which school should be awarded with QA Graphics' Energy Efficiency Education Dashboard.

"Nichols School was chosen for their dedication to environmental responsibility, education, and sustainability and we're pleased to have named them as the winner of an Energy Efficiency Education Dashboard," said Dan McCarty, president of QA Graphics. "It can enhance their green curriculum program, providing students, faculty, as well as parents with a creative approach to environmental education."

The school has a comprehensive approach to promote campus sustainability, known as the Big Green Initiative, which is organized by a group of administrators, staff, faculty and students. "Our Big Green Initiative for environmental consciousness illustrates our commitment to sustainability and our dedication to helping our students become stewards of the environment," said Rick Bryan, head of school at Nichols.

The Energy Efficiency Education Dashboard serves as another means to encourage this environmental awareness. Displayed in the Class of 1963 Center for Mathematics and Science building, it illustrates the campus' efficient resource use and sustainable initiatives. Students see how much energy each of the six buildings on campus is using and a leaderboard shows how each building compares to one another. The Energy Efficiency Education Dashboard is also available online for parents and the community to access at: http://eeed.nicholsschool.org/eeed/.

Students can interact with the display to learn how sustainable features help conserve resources, like the building management system, high-efficiency boilers, low-flow plumbing fixtures, energy efficient windows and lighting fixtures. They can learn about the school's recycling and composting programs and see demonstrations to understand how the daylighting, HVAC system and green roof help conserve resources. Students can also test their "green" knowledge with a quiz.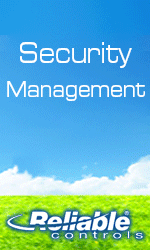 "Our Green Key Curriculum allows students to gain environmental consciousness and responsibility by incorporating what they've learned into their everyday lives," said Joshua Ring, a science teacher at Nichols. "Environmental awareness is not enough; we want students to actually change their behaviors so that their interactions are future-looking and responsible."

Faculty at Nichols is excited to have authentic data to use in the classrooms because of the relevancy it offers students. On Earth Day, Josh Ring and members of a school club, Students for Environmental Awareness and Action, used real-time electricity data provided by the Energy Efficiency Education Dashboard to form a contest called "Power Down Competition". For half the school day, they reviewed energy usage among the six different buildings on campus as students competed to lower their electrical usage.

"The dashboard will allow also students to actively learn math by compiling building data," said MaryAnne Hejna, math department chair at Nichols. "Students will study how electric needs vary on a day-to-day basis as well as on a seasonal cycle. The dashboard will collect this tangible data and infuse live math into daily classes for students to manipulate and learn from."

For example, when working on a data set in an AP Statistics class, students can now use real numbers that pertain to their everyday lives at school. They can explore why certain buildings use more resources and speculate reasons for peak times and days for usage. To learn more about the Energy Efficiency Education Dashboard, visit www.qagraphics.com/eeed.

About QA Graphics
QA Graphics is an innovative graphic development company specializing in the green building industry. The company is an industry leader in the design of award-winning energy education dashboards used to showcase organizations' building performance and sustainable initiatives. QA Graphics also provides comprehensive creative services including graphic outsourcing, 3D design/animation, drafting, virtual tours, multimedia solutions and other interactive content. Visit www.qagraphics.com to learn more.









---


[Click Banner To Learn More]
[Home Page] [The Automator] [About] [Subscribe ] [Contact Us]