---
An Easy Way to Control Heating and Cooling Using Only One Valve
6-Way CCV Reduces Installation Cost by Using Only One Coil for Heating and Cooling.

The 6-way Characterized Control Valve is the only one of its kind designed specifically for chilled beams and radiant ceilings. This compact valve has the functionality of up to four straight through valves saving on space, material and installation time.

Belimo 6-way Characterized Control Valves (CCV) feature heating and cooling circuits which are hydraulically decoupled because of the innovative ball design. Each sequence is controlled individually by the rotary movement of the actuator. The valve is bubble-tight in the closed position preventing energy losses and helps reduce operating costs.

Feature and benefits:
• Reduced installation cost by using only one coil for heating and cooling.
• One valve can support the coil with 2 different Cv values (heating and cooling).
• One valve performs change over and modulating control.
• Energy savings in close position.
• Reduced labor costs during installation.
Only one analog output needed to control both sequences.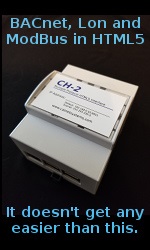 6-Way Characterized Control Valve - An Easy Way to Control Heating and Cooling Using Only One Valve
• Sequence 1 illustrates the flow of hot water entering the valve on the top left port. Supply flows through the valve similar to a 3-way diverting characterized control valve and enters the coil.
• The flow returns from the coil through the bottom center port and exits the valve. This sequence repeats itself continuously to satisfy the comfort of the occupied space.
• Sequence 2 shows the flow of the cold water entering the valve. Supply moves through the valve. Similar to sequence 1, this sequence repeats itself continuously to satisfy the comfort of the occupied space.
• Both upper and lower balls rotate together as flow increases or decreases.

Download product brochure at www.belimo.us to learn more.





---


[Click Banner To Learn More]
[Home Page] [The Automator] [About] [Subscribe ] [Contact Us]