---
Hitachi Cable America Releases
Hitachi Cable America Releases Small Diameter 10-gigabit Ethernet Cable
Manchester, NH, April 15, 2013 - Hitachi Cable America Inc. introduces a small-diameter cable designed specifically to accommodate 10-gigabit Ethernet. The new 10G RD™ is a highly enhanced Category 6 cable that has been designed to be installer friendly, yet deliver guaranteed 10-gigabit Ethernet support up to 90 meters in a channel configuration. As such, the cable exceeds all Alien Crosstalk performance requirements necessary for effective 10-gigabit throughput. The cable has a small outside diameter (.29 inches) that allows for a greater number of cables to be installed in a conduit compared to other 10-gigabit cables. The 10G RD™ is an unshielded cable (UTP) and, therefore, does not require the bonding associated with shielded cables. The 10G RD™ comes on 1,000 ft. reels and is available in a wide range of colors. The 10G RD™ is UL verified for performance and is both REACH and RoHS compliant. The 10G RD™ is only available in CMP. The cable, when part of a certified installation, can be covered by Hitachi Cable's Lifetime Warranty.
Hitachi Cable America Releases New Catalog
Manchester, NH, April 15, 2013 Hitachi Cable America Inc. has released a new Premise & Fiber Optic Cable Catalog. The 105-page catalog includes part numbers and descriptions for copper and fiber optic communication cables manufactured at the Manchester, New Hampshire, U.S.A. manufacturing facility. The catalog also includes a conduit fill chart helpful in determining how many of its cables can fit in a conduit of a specific size. New products introduced in the catalog include: the Category 6 10G RD™, which can accommodate 10-gigabit Ethernet up to 90 meters; the plenum-rated, indoor/outdoor, armored fiber optic cable with fiber strand counts up to 24-strands; LSZH interconnect fiber optic cables in 1, 2-strand and zip constructions.
The catalog is available at the Hitachi Cable America website and through authorized distributors.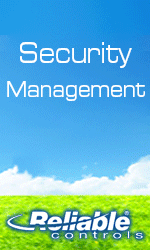 Hitachi Cable America introduces 100m Optical Active HDMI Cable Assembly
Manchester, NH, April 15, 2013 Hitachi Cable America Inc. is pleased to announce the launch of its Optical Active HDMI cable assembly. The unique design, which utilizes micro-media converters at each end of a fiber optic cable, permits the assembly to accommodate 1080p, Deep-Color, 3D and 4K2K up to 100 meters. Power to convert and transmit the signal over fiber optic cable is derived from the electronics into which the assembly is plugged. The assembly is also plenum rated, which means it can be installed in virtually any indoor environment and be compliant to U.S. national electrical code. The cable assembly is available in lengths of 20, 30, 40, 50 and 100 meters. Due to the long lengths to which this cable will operate, if you incorporate it into your infrastructure, you can reduce the number of locations necessary to house electronics, thus reducing space, security and HVAC requirements. The end result is a reduction in overall operating expenses.
For more information please visit the Hitachi Cable America website, www.hca.hitachi-cable.com.

---

[Click Banner To Learn More]
[Home Page] [The Automator] [About] [Subscribe ] [Contact Us]