---
EnOcean appoints wireless industry expert Keith Cornell Chairman of its Board

[Salt Lake City – May 07, 2013] – EnOcean, the world leader in energy harvesting wireless technology, announced today the appointment of wireless industry expert Keith Cornell as Chairman of its Board of Directors. In this position, he will refine EnOcean's overall strategy, including the company's further internationalization and development of new markets. Keith Cornell succeeds Samuel Simonsson who remains a member of the EnOcean Board.
Keith Cornell brings more than 20 years of successful executive management, sales and marketing as well as corporate development experience in several international markets, including telecoms, technology and software. Before joining the EnOcean Supervisory Board, he was Chairman and CEO of Nanoradio (today, a Samsung company). He also serves as Chairman of the Norwegian company poLight. Earlier in his career, Keith was on the management teams of various leading mobile operators. He was President for European Operations O2, where he also served as Interim CEO of Viag Interkom. He was also VP International Operations for AirTouch and Director, Southern Europe, for Vodafone. Keith has a MBA from Carnegie-Mellon and a BS in engineering/economics from Harvey Mudd College in Claremont, California.
"I'm excited to have such an experienced industry expert joining our Board as Chairman. EnOcean is progressing well on its internationalization and diversification journey. Keith's leadership will help us to achieve our growth plan," says Laurent Giai-Miniet, CEO of EnOcean.

"EnOcean is a unique story of innovation and success. Over the past few years, the company has achieved a great leap forward in establishing the energy harvesting wireless standard in the building sector and expanding the business to several other fields of application. I'm looking forward to accompanying the future developments of this innovative cleantech company as Chairman of EnOcean's Board," comments Keith Cornell.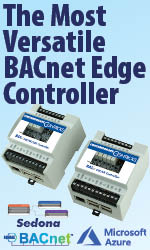 EnOcean offers energy harvesting wireless modules that draw their power via energy converters from motion, light or differences in temperature, enabling batteryless and maintenance-free solutions. Besides the commercial building market, the EnOcean technology has opened up several fields of application, such as smart home, logistics, transportation, machine-to-machine (M2M) communication or environmental monitoring. The company operates internationally in Europe, North America and Asia.

About EnOcean
EnOcean is the originator of patented energy harvesting wireless technology. Headquartered in Oberhaching, near Munich, the company manufactures and markets energy harvesting wireless modules for use in building and industrial applications as well as in further application fields such as smart home, smart metering, logistics or transport. EnOcean technology combines miniaturized energy converters with ultra-low-power electronics and robust RF communication. For 10 years, leading product manufacturers have chosen wireless modules from EnOcean to enable their system ideas. EnOcean is a promoter of the EnOcean Alliance, a consortium of companies from the world's building sector that has set itself the aim of creating innovative solutions for sustainable buildings. Self-powered wireless technology from EnOcean has been successfully deployed in more than 250,000 buildings worldwide. The EnOcean wireless protocol is standardized internationally as ISO/IEC 14543-3-10, which is optimized for wireless solutions with ultra-low power consumption and energy harvesting.
For more information visit www.enocean.com


---


[Click Banner To Learn More]
[Home Page] [The Automator] [About] [Subscribe ] [Contact Us]