---
NanoMarkets Newest Analysis of Smart Lighting Sees Significant Long-Term Opportunity

May 8, 2013, Glen Allen, VA: Industry analyst firm NanoMarkets has just announced its latest report on advanced lighting technology markets. This report – "Smart Lighting Markets and Opportunities 2013" – predicts that the smart lighting market will become a $6.3 billion (USD) opportunity by 2018. The firm projects that by then more than a third of the revenues will come from smart lighting for automotive and other transportation applications, with another third coming from commercial and industrial applications.
Additional details about this report are available on the firm's website at www.nanomarkets.net.

The report is also being presented at the Smart Lighting 2013 conference taking place in Frankfurt Germany next week on May 14th and 15th. (See http://www.smartlighting.org/ for details) At the event up to 50 high level speakers from all over the world will present the latest need to know information about new lighting opportunities in various markets and how intelligent lighting systems will change these markets. The event will address the business opportunities and technology achievements for the next wave in lighting.
About the report:
Previous NanoMarkets' smart lighting reports have focused primarily on energy-efficient lighting. This report also analyzes the market opportunities for spectrum-tuned lighting designed to promote mood, health and human performance. It also discusses the potential revenue for smart lighting systems that provide visible light communications (VLC).
Granular eight-year volume and value forecasts are included with breakouts by application (residential, commercial/industrial, government/public buildings, streetlights/outdoor and transportation). The report also contains projections by type of product (local intelligence, central controllers and smart switches/dimmers.)
Companies mentioned in the report include; Acuity Brands, Cavet, Daintree, Easylite, Echoflex, Energy Automation Systems, Enlighted, Fifth Light Technologies, GE, Honeywell, Johnson Controls, Leviton, Lumenergi, Lumetric, Lutron, Osram, Philips, Redwood, Starfield Controls, Trane and Universal Lighting.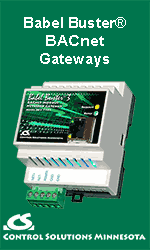 From the report:
• Energy efficiency remains the key driver for smart lighting. Yet some of the largest electronics and lighting firms continue to use older technology creating a window of an opportunity for nimble start-ups. NanoMarkets cautions that this window will close soon. Big firms will jump into this market soon and play catch up. Perhaps even more important is that there is a limit on just how many ways intelligence can be added to smart lighting systems to simply enhance energy efficiency. Nonetheless, NanoMarkets projects that smart lighting systems designed specifically to promote lighting efficiency will reach $4.2 billion by 2018, but the market will start to decline by the end of the decade.
• NanoMarkets claims that, after energy efficiency, the next big opportunity in smart lighting will be smart lighting systems that can tune for color and can improve mood, health and human performance. NanoMarkets projects that smart health/mood lighting will reach $1.3 billion in revenues by 2018.

• A future generation of smart lighting has been suggested using VLC, sometimes known as Li-Fi. VLC communications could connect up numerous devices in a building and prove a key enabling technology in the Internet-of-Things. But NanoMarkets is skeptical. There are many rival in-building communications and any "optical wireless" technology is hampered by the need for line-of-site communications. Similar schemes have failed before. However, if VLC can beat off its rivals NanoMarkets thinks this kind of smart lighting system could generate $450 million by 2018.
About NanoMarkets:
NanoMarkets tracks and analyzes emerging markets related to energy and advanced materials and provides unique coverage and forecasting of new lighting technology markets.

Visit www.nanomarkets.net for a full listing of NanoMarkets' reports and other services.
---


[Click Banner To Learn More]
[Home Page] [The Automator] [About] [Subscribe ] [Contact Us]